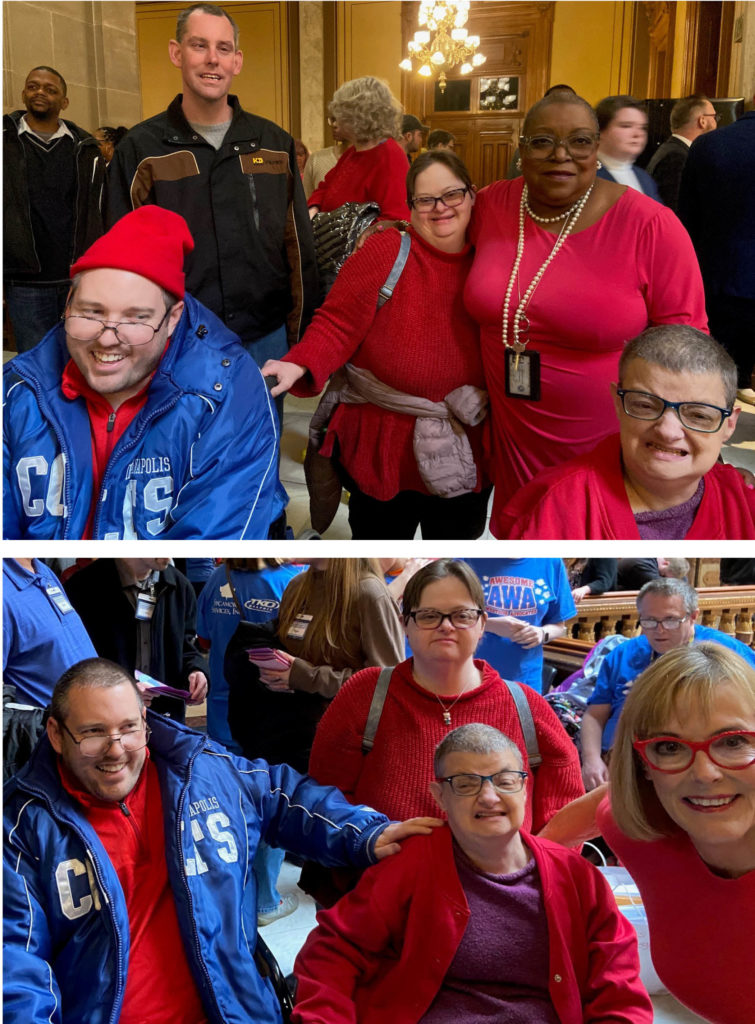 There was plenty of love and appreciation shared at the Indiana Statehouse on Valentine's Day.
Each year, The Arc of Indiana and Self-Advocates of Indiana host their annual Valentine's Day at the Statehouse event. The people we serve, staff and organizations like Noble from across the state spend the day visiting our State Senators and Representatives.
Rather than ask for help on a policy issue, we use the time to thank our legislators and state officials for their work on behalf of their constituents of all abilities.
This event helps public officials better understand that people with disabilities and their families have real needs and dreams to consider as they are making funding and public policy decisions.
As The Arc of Greater Indianapolis, Noble incorporated this year's Share Your ❤ with The Arc theme into the Valentines we gave to our Marion and Hamilton county leaders.
The top photo (left to right) shows Matt, David, Michelle and Angie with Rep. Vanessa Summers. The bottom pic is Matt, Michelle and Angie with Lt. Gov. Suzanne Crouch.