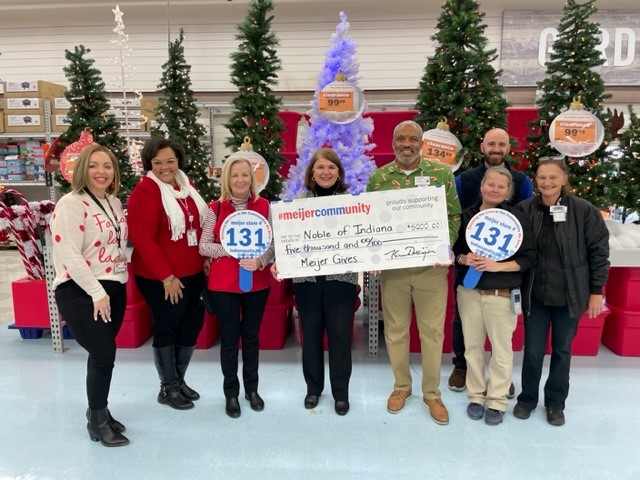 A big thanks to the wonderful employees at the Meijer store on East Washington Street, Indianapolis for supporting Noble.
Their generous $5,000 gift will help the children and adults we serve Dream It. Live It. during this holiday season and all throughout the year!
Leaders and staff at Meijer took a few minutes out of their busy holiday schedule to present Noble CEO Julia Huffman with their Meijer Gives donation this morning.
We truly appreciate your support of this community we share!