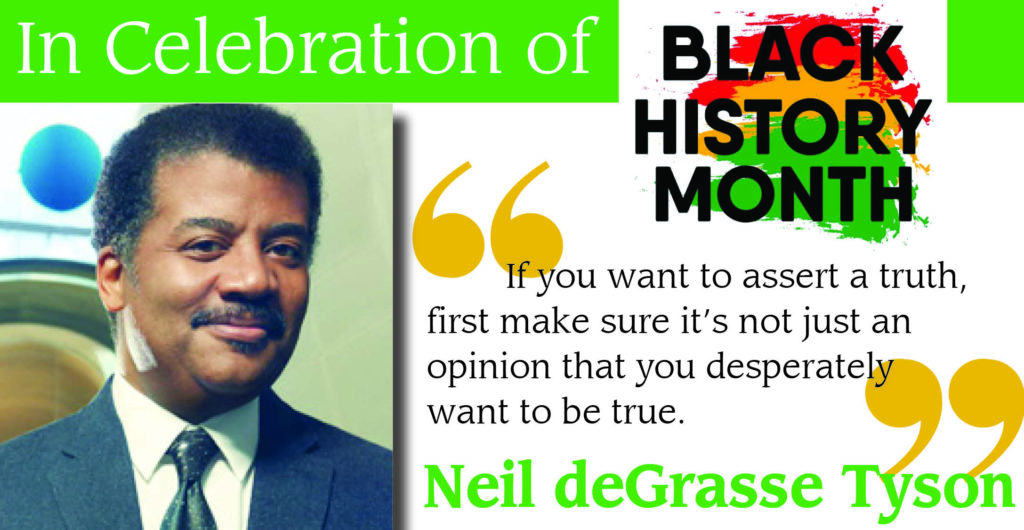 Next up in our celebration of Black History Month is Astrophysicist Neil deGrasse Tyson.
Almost single-handedly, Neil deGrasse Tyson has made science fun to those of us who struggled with it in school. Yes, he's an expert in Astrophysics with a doctorate from Columbia University, served on two U.S. Aerospace Commissions, and has written dozens of books, articles and essays.
He has 19 honorary doctorates, was awarded the NASA Distinguished Public Service Medal and has an asteroid named after him: 13123 Tyson. Just as important, Tyson was voted Sexiest Astrophysicist Alive by People Magazine.
Tyson's greatest contribution to our world (and the cosmos) may be that he has made science fun again. As a science communicator, he regularly appears on television, radio, and other media outlets. He's a regular on The Colbert Report, The Daily Show with Jon Stewart, Late Night with Conan O'Brien, The Tonight Show with Jay Leno, Late Night with Jimmy Fallon, The Rachel Maddow Show and Last Week Tonight with John Oliver. His target is everyone who thought they never would—or could—like science.
He helped launch National Geographic's celebrity guest show StarTalk, and was interviewed many times on the History Channel science program, The Universe. He has participated on NPR's radio quiz show Wait Wait… Don't Tell Me!, and appeared several times on Real Time with Bill Maher.
By bringing space exploration "down to Earth," he has made space discovery fun and exciting.
Stay tuned as Noble's Diversity and Inclusion Council highlights its third Black History Month profile this Friday.
Information for this post gathered from the Defense Innovation Board and StarTalk.