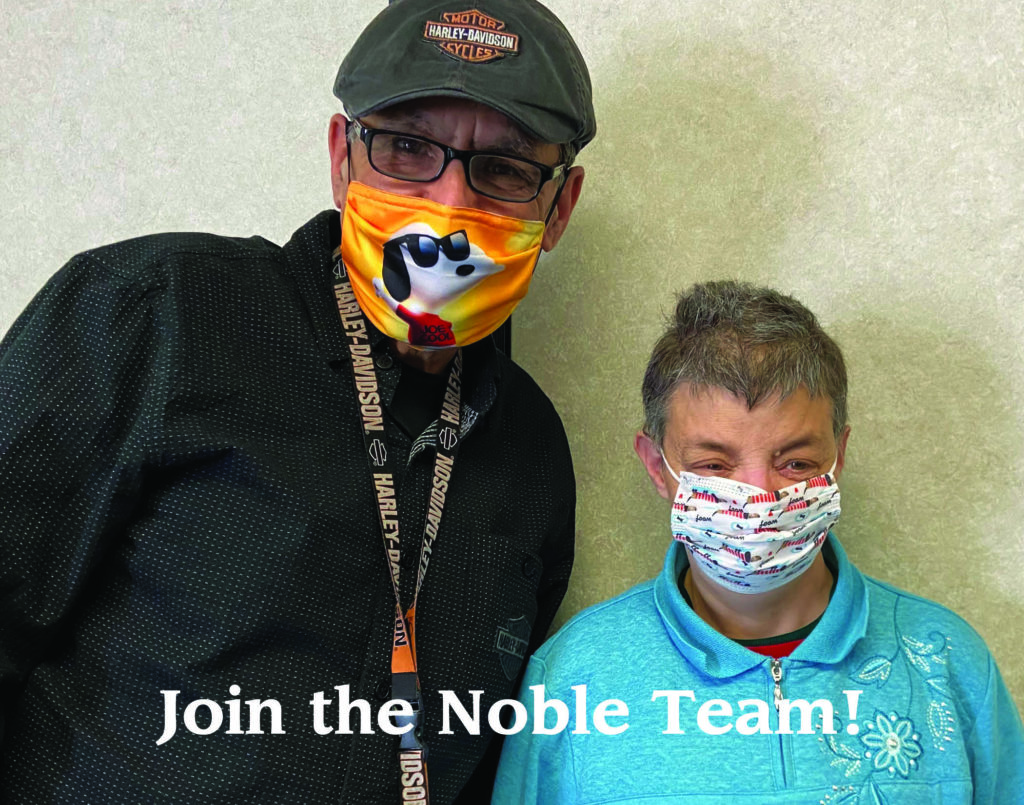 Looking for a career that's more than just a paycheck? Apply online to join the Noble team.
We have full-time and part-time openings in our community-based services. Your role? Provide direct support to adults with disabilities in developing life skills, assisting with personal care needs, furthering individual development, being part of our community & living more independently.
We're even offering a sign-on bonus for openings in our Community Living service. We also have several Admin openings available as well.
As an organization that embraces a diverse workforce, we actively seek to employ and advance in employment all persons without regard to age, sex, race, religion, color, national origin, marital status, disability, sexual orientation, gender identity or veteran status. At Noble, we work together to help each person we serve achieve their goals so they can "Dream It. Live It."  
Learn more and apply online today. We look forward to welcoming you to the Noble Team!