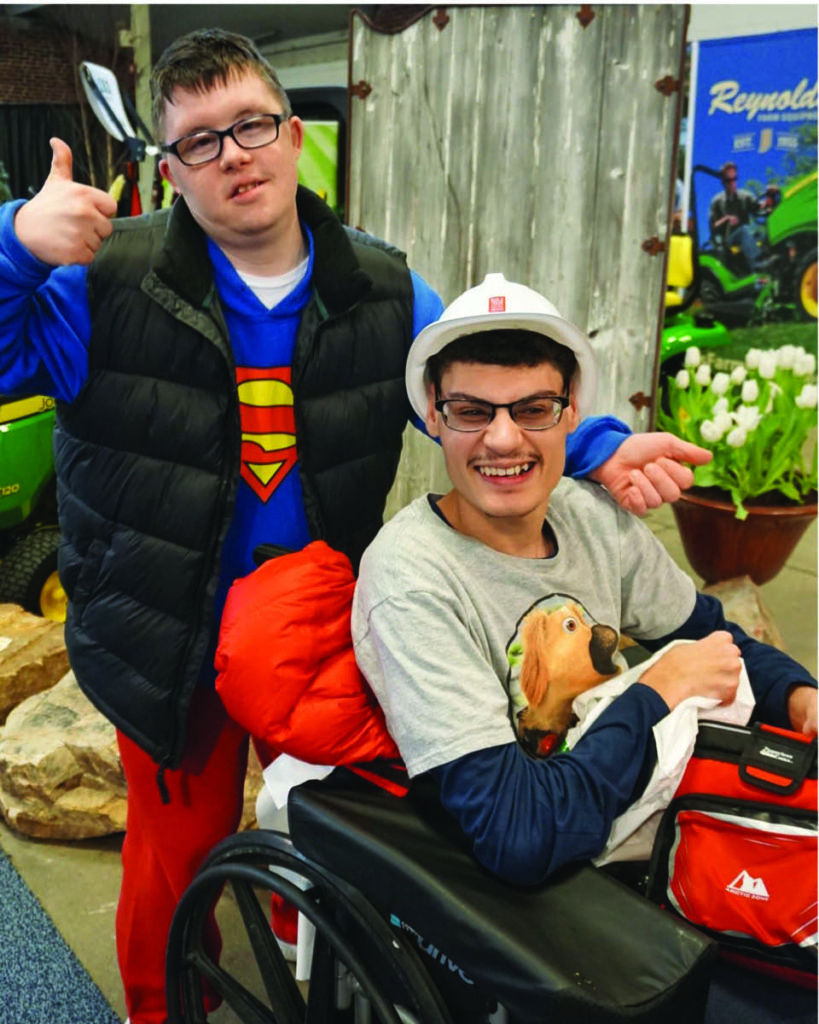 Andy and Jay and the three others who participate in our Noblesville small-group community day service gave a big thumbs up to the Indianapolis Home Show.
Running until Friday, this annual event has a lot going on, from live demonstrations to fun speakers.
It was definitely the kind of thing that this group enjoys doing.
In fact, they keep a pretty busy calendar, from visiting the Carmel Fire Buffs and Fire Department Museum to touring the Dallara IndyCar Factory near the Indianapolis Motor Speedway.
The goal behind our small-group community day services is for people we serve who share similar interests to have the opportunity to explore those interests.
They meet up at a designated location, like our Noblesville site, and then head out together to do whatever they have planned for the day.
They work together to map out what they want to do and plan out their calendar for the month. That way everyone is sure to enjoy their day together.
Learn more about our Day Services here or email us.
A huge thanks to groups like the Indiana State Fairgrounds for providing tickets so the people we serve have the opportunity to enjoy everything our community has to offer!