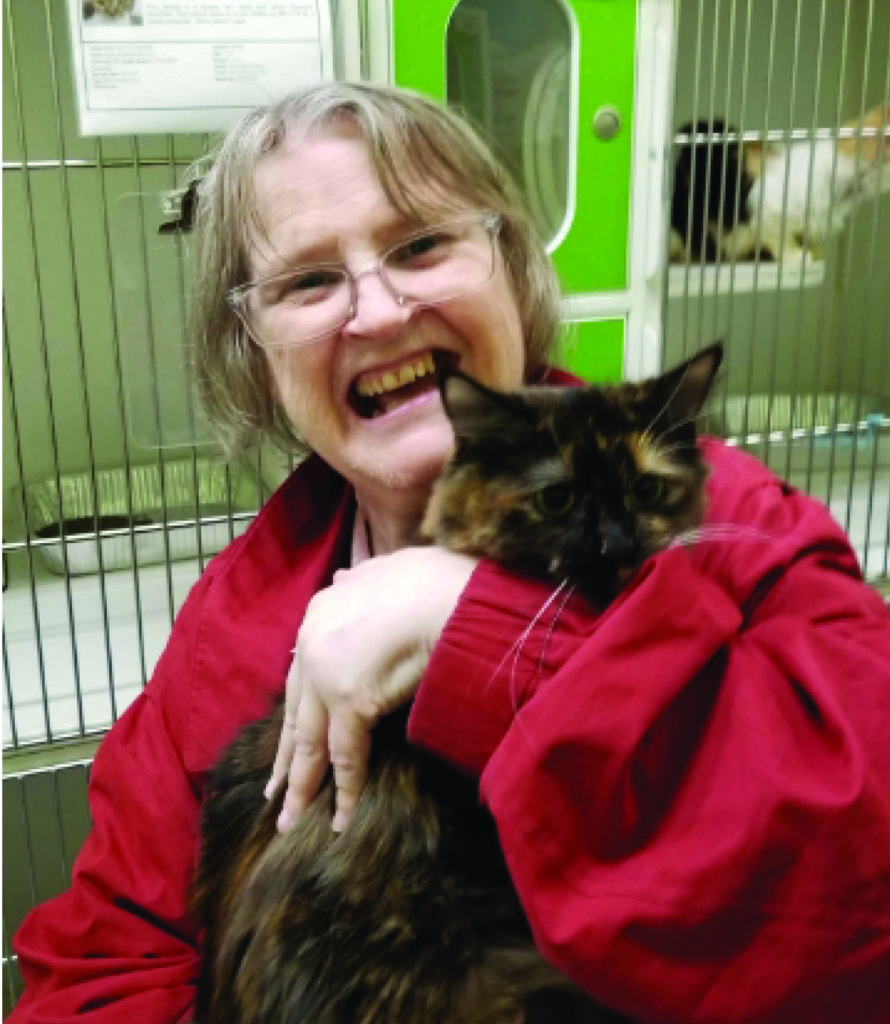 Last May, some of the people in our Pre-Vocational Service began volunteering at Animal Care Services.
So far, they've spent approximately 260 hours as Animal Care Volunteers, completing a variety of tasks that depend on the center's needs that day.
As you can see from the photo, Cathy and the others especially enjoy providing some well-deserved play time to the cats while they wait for new homes. They also assemble adoption packets and help with the laundry.
Animal Care Services protects and promotes the health, safety, and welfare of pets and livestock in Marion County. They work with animal rescue organizations both locally and nationally.
The animal lovers in our Pre-Vocational Service take this responsibility of assisting the city of Indianapolis in protecting and promoting the health and safety of pets very seriously.
Our Pre-Vocational Service incorporates a variety of volunteer opportunities to help individuals build their skills, determine what they enjoy doing, and prepare themselves to pursue their chosen career paths.