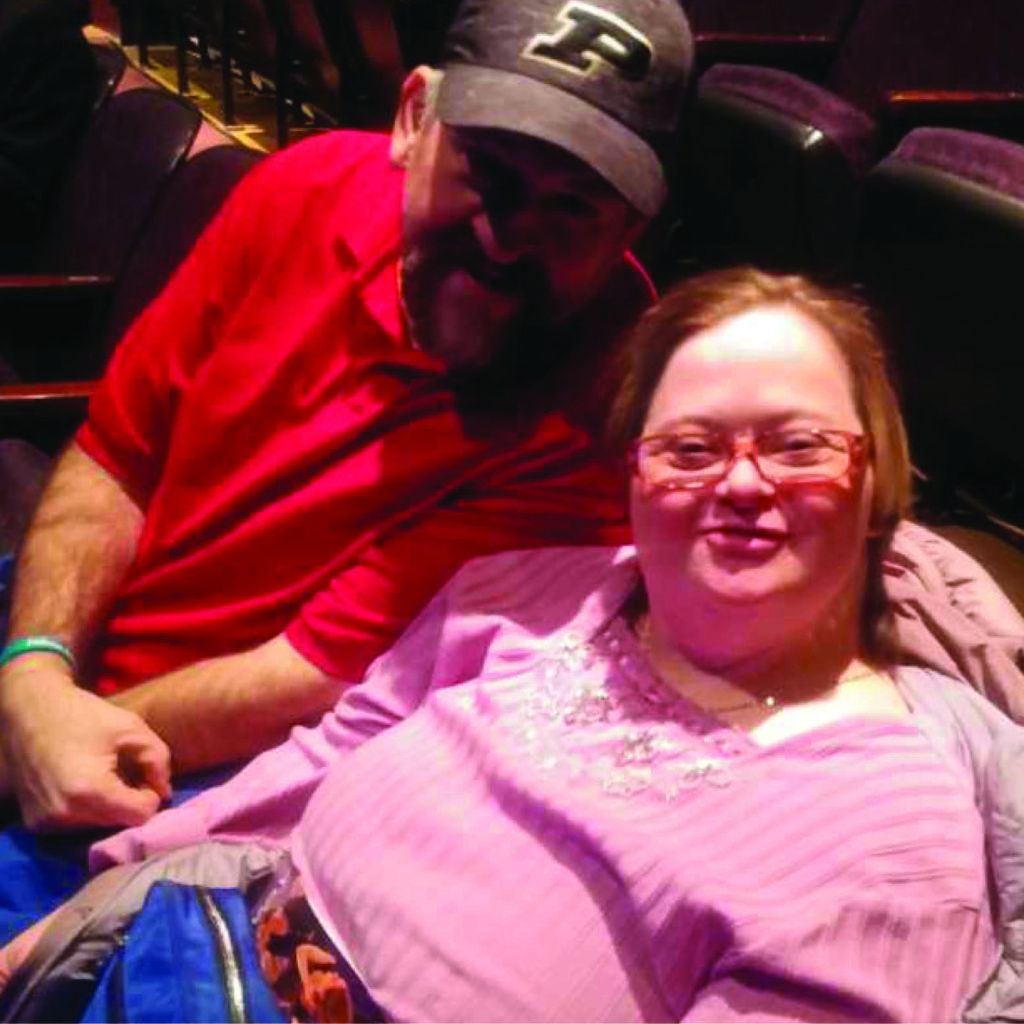 Robert and Michelle cherish the time they spend as a couple, often coordinated through Community Exploration. From a day spent at the Indiana State Fair to just hanging out, it's clear how much they enjoy each other's company.
That's what made tickets to Dance Kaleidoscope's performance of La Vie On Broadway earlier this month so special.
Choreographed by David Hochoy and Stuart Coleman, this "From the Lights on Broadway to the City of Light" at the Indiana Repertory Theatre captivated them. Michelle was especially taken by the costumes and kept saying, "Wow, they are really good dancers!"
Robert was also amazed at the talent exhibited by the performers onstage. After the final curtain fell, Michelle wanted to know how long they have to practice in order to dance that well.
A special thanks to Dance Kaleidoscope for providing these tickets and the opportunity for the people we serve to attend these performances!