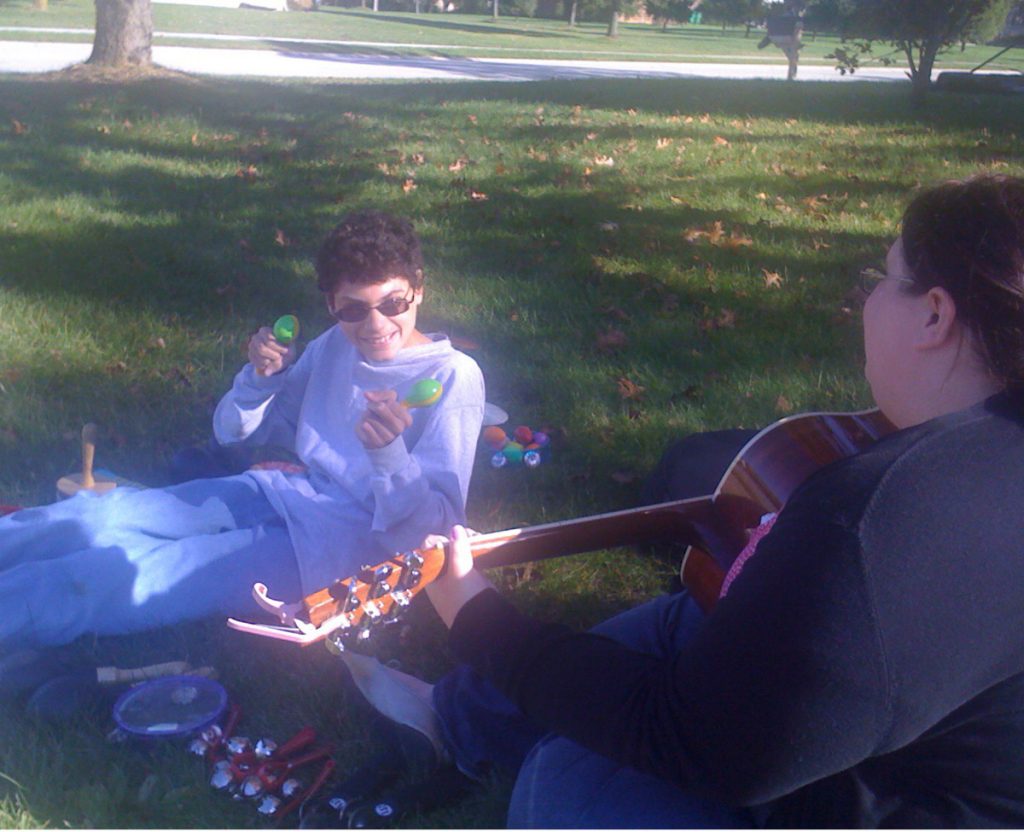 Jay is a busy man, but one thing he always makes time for is his weekly visit with Music Therapist Andrea DeHaan. For both of them, it's a great way to start their Monday mornings.
These days, he uses their time to sing about what he did over the weekend. Rewriting song lyrics has been their favorite way of communicating since they started working together in 2008.
Back then, Jay was just 12, and like many kids his age, he sometimes struggled with a few subjects in school.
Jay's mother, Mary Jane, gave Andrea a piece of advice: "if you put it to a song, he will remember it."
That prompted Andrea and Jay to rewrite the lyrics to all of his favorite songs. Andrea says, "We did a lot of academics to our songs."
Scientific terms and math formulas all became part of their tunes. As he grew older and needed help with organizational skills, they started singing about his schedule.
Between family trips all over the country and beyond into Canada and Central America, Jay keeps a full calendar that includes Small Group Day Services out of our Noblesville location and hippo therapy through Morning Dove Therapeutic Horseback Riding, which helps loosen the muscles that get tightened by his cerebral palsy.
No matter what, though, he always saves time for Andrea.