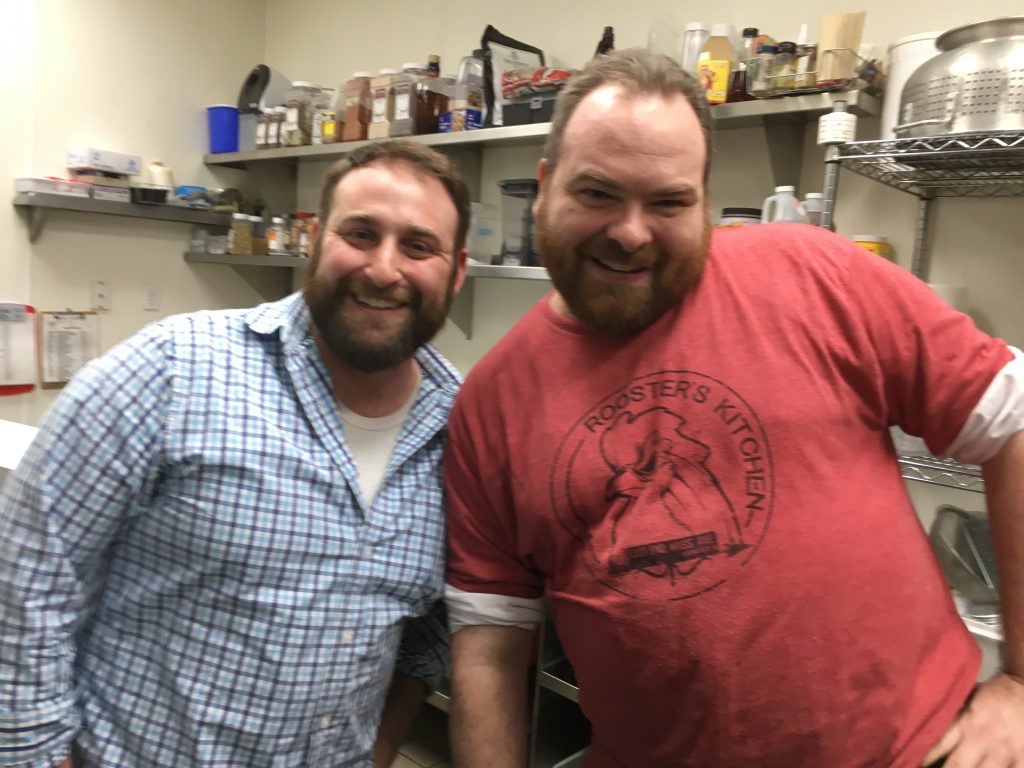 Reported by WTHR Channel 13's Anna Carrera
LAWRENCE, Ind. (WTHR) – A Lawrence man is just a few months into his new job on Massachusetts Avenue and it's one he hopes to have for a long time.
Starting work at the restaurant, Rooster's Kitchen, was a big step for him.
Inside Rooster's Kitchen, you'll notice the tables are set and ready for guests. That's thanks in part to Paul Berg.
"I do dishes, helping people, more stuff and I like a lot of working at night and daytime," said Berg.
Berg got matched up with the people at Rooster's through an organization called Noble, which helps people with developmental disabilities.
"This is an untapped labor force," said Julia Huffman, who is the CEO of Noble. "People with disabilities want to work and can work with the right job support."
Berg feels right at home in the kitchen just a few months after he first came in to interview, back in the fall.
"She [his friend] said, 'hey, I think I might have somebody who would be perfect for you guys. He's looking for a cool boss. And he's looking for a cool place to work,'" said Rooster's Kitchen owner Ross Katz. "And I said, 'that sounds like my type of guy.'"
"This guy I'm working with now is the cool boss," said Berg.
"I was here last Friday," said Whitney Green, who is an employment consultant for Noble. "He came in an hour early just to hang out with everybody before work because he likes working here so much. That really means a lot to me that he really enjoys his coworkers and his boss and he's happy here and comfortable."
"They are the best, fun people ever," said Berg, talking about his coworkers.
"Everybody loves working with Paul," said Katz. "I think he really enjoys working with us too."
And the way things have been going, he'll be there for quite a while.