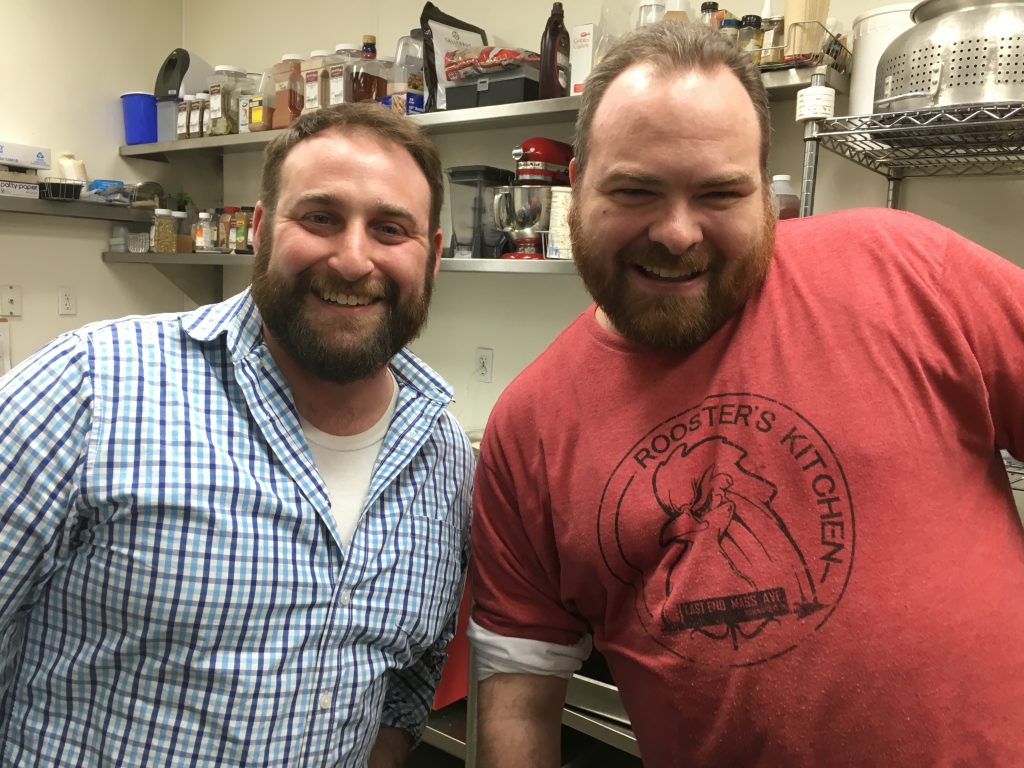 When Paul (on right) first interviewed at Rooster's Kitchen on Mass Ave., he very nicely told owner Ross Katz: "I only like working with cool people."
After Ross and his Noble Employment Consultant stopped laughing, Ross said that he only did too and let's see how the interview goes.
That was months ago. Now their typical greeting for each other is, "What's up, trouble?"
Paul's typical weekend shift can be very busy, but he never gets rattled.
In fact, his co-workers say that he has been a fabulous addition to the team. "You can't have a bad day when Paul is around," notes colleague April Keller.
Ross and Paul were featured on WTHR Channel 13 recently to highlight our Community Employment service.