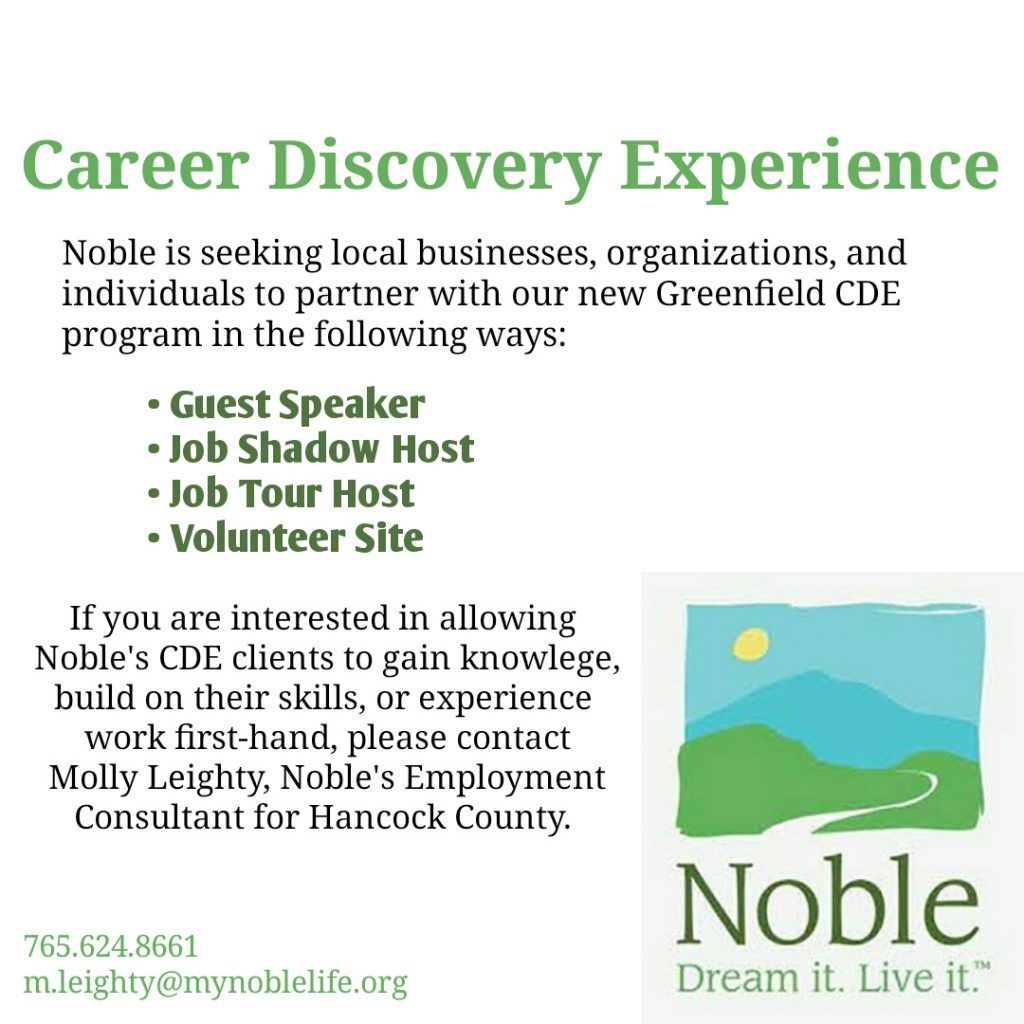 In the past year, Noble has expanded employment services in the Greenfield area, with the most recent being the Oct. 23 opening of a new Career Discovery Experience (CDE) site.
This education-focused employment service will be offered Tuesdays and Thursdays at Brandywine Community Church.
CDE helps adults with disabilities gain valuable work experience and skills as they begin to look for a job in our community.
Noble Employment Consultant Molly Leighty is spearheading this effort and is looking for businesses, organizations, and individuals to help with:
Guest Speakers to share about your field, your career and/or soft skills.
Job Shadowing Opportunities
Job Tour
Volunteer Site
These activities will help those we serve make informed decisions about future employment, deepen their knowledge of our community and encourage greater independence.
If you have any connections in the Greenfield area, please email Molly or call 765-624-8661.