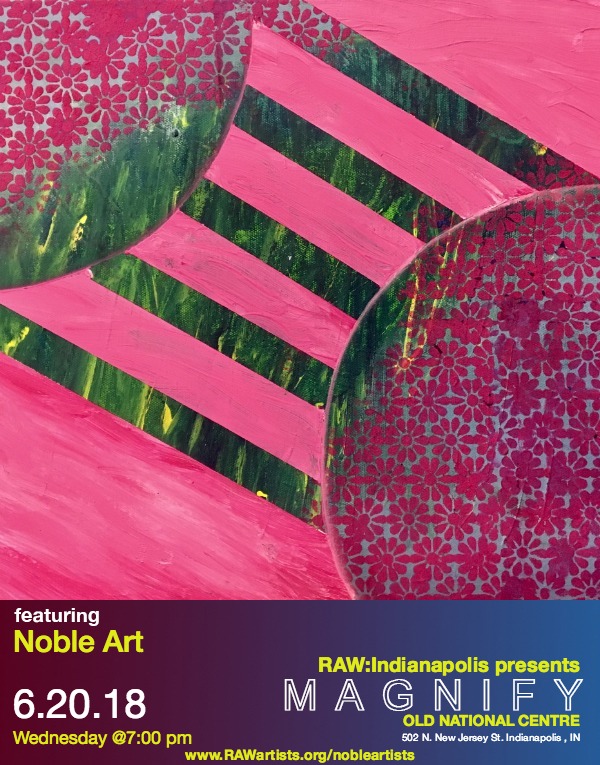 Make plans and buy your tickets today.
Noble artists will feature some of their best work in the upcoming RAW Art Show:
Wednesday, June 20
7:00 pm
Old National Centre
502 N. New Jersey Street
Pre-event tickets are $22 while the purchase price at the door is $30 so get yours today.
RAW is an independent arts organization for artists by artists. The show travels around the country to showcase local talent of every artistic medium, from visual to performing.
It is truly an honor to be selected to display the work of Noble artists in this well known venue.
Please support our artists by purchasing your tickets today. By using this link, you are directly supporting our artists.
See you there!