Noble's Community Employment service enhances the lives of individuals with disabilities by providing a pathway to greater financial independence and an avenue to develop the skills that today's employers need–but it also makes good business sense.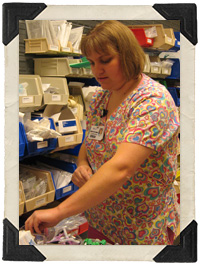 By focusing on the unique needs, goals and skills of the individual, Community Employment:
Opens the door to our community's workforce
Increases the individual's financial independence
Enhances the quality of life of the individual
Offers opportunities for the person to gain new skills
Meets the human resource needs of our community's employers
Enriches the lives of everyone on the team
Improves the company's bottom line by helping the team run more efficiently
Provides businesses with dependable, skilled and dedicated employees
Enriches the diversity of our community's workforce
Boosts our local economy
Funded by the Indiana Department of Vocational Rehabilitation, Community Employment is free for employers—including on-the-job training and follow-up.
Learn more by clicking here!