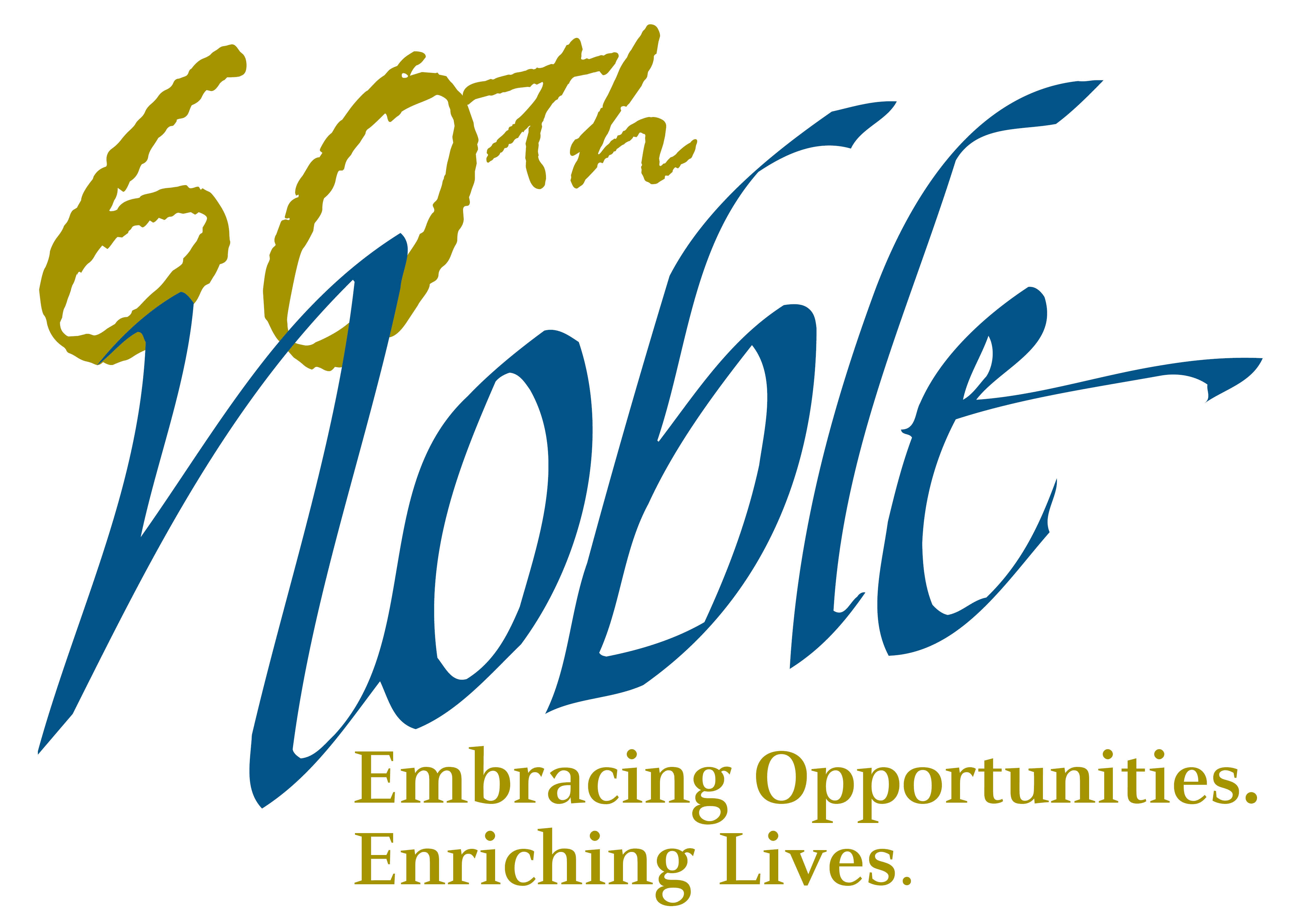 As many of you know, 2013 marks the 60th anniversary of our founding, and while our services have certainly evolved over the years, we have remained focused on our mission: to create opportunities for people with disabilities to live meaningful lives.
So 2013 will be a year of celebrating how Noble is building on its innovative foundation to turn the challenges of the next 60 years into opportunities for the people we serve and for our community.
Our goal is to engage individuals served, families, staff, donors, elected officials, other stakeholders and the Central and Eastern Indiana community in celebrating the accomplishments of the people we serve. Each month we will be incorporating our theme of "Embracing Opportunities, Enriching Lives." Be watching for several celebratory events coming throughout this fantastic year!