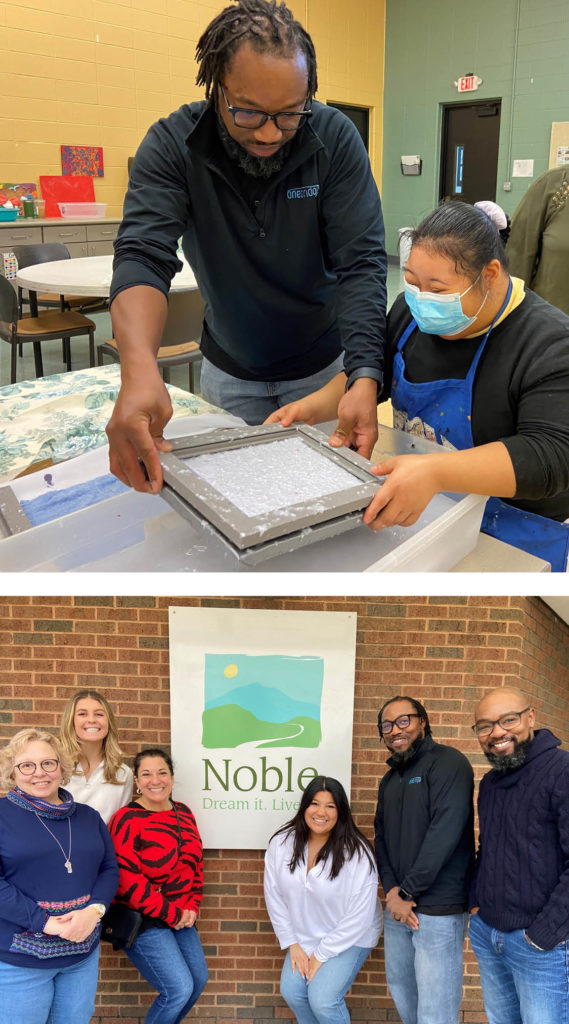 In commemoration of Dr. Martin Luther King, Jr. and his lasting legacy, many people spent the day serving others.
Seven team members from Onebridge volunteered alongside individuals we serve in our Art Studio.
Rather than taking on a more typical art project, we all learned the messy, fun process of creating your own paper.
Paper shreddings and water are mixed in a blender and then added to a basin of water. The resulting sludge is captured between homemade mesh frames. After pressing them together and sponging them to remove excess water, we flipped onto a nearby table covering.
Once we had six damp rectangles, we covered each one with a thin piece of cloth. After we give them a couple days to dry,  we'll have textured paper that we can turn into notecards or even sew together to form books.
Volunteers certainly add to the fun at Noble. To learn more, click here or contact Jackie to create a team-building event with your colleagues.