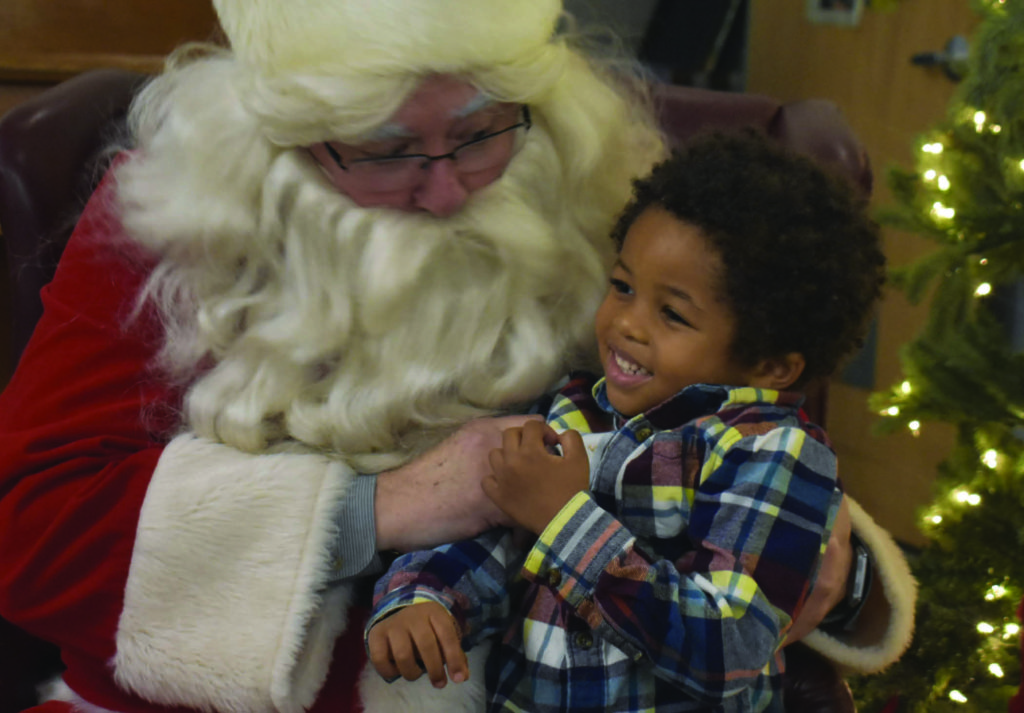 While the holidays are over, families in our First Steps Early Intervention Service are still smiling over the generosity of the Sertoma Club of Broad Ripple.
Back in November, armed with shopping lists filled with both necessities and a few toy suggestions, a dozen Sertoma members and spouses gathered at Meijer in Carmel. They walked out a couple hours later with shopping carts filled with items for families who needed them.
Then in mid-December, the Sertoma Club of Broad Ripple–the largest chapter in the country–treated 14 families served by Noble and Kids Only, Inc. to lunch and gifts brought by Santa.
One dad was almost speechless: "Lots of gifts for my children and good food. We have never seen anything like this before!"
This holiday party is an annual tradition we always enjoy.
The families who attend are served by Noble and our First Steps subsidiary Kids Only, Inc.
In FY '19, we provided Speech, Physical, Occupational and Developmental Therapies to 1,250 babies and toddlers with delays.
Therapists at the luncheon were also blown away, with one saying, "We will be able to utilize these gifts in therapy, and now they will have access to the toys anytime they want to play."
Another added, "We are able to see much better progress when the family has access to toys consistently."
We're so thankful for our long-term partnership with the Broad Ripple Sertomans, who spend countless hours hosting fun "casino events" to raise money for Noble, Riley's Craniofacial Clinic and several other community organizations.
Jazz up your next corporate gathering by having the Sertoma Club of Broad Ripple host a casino event for you!