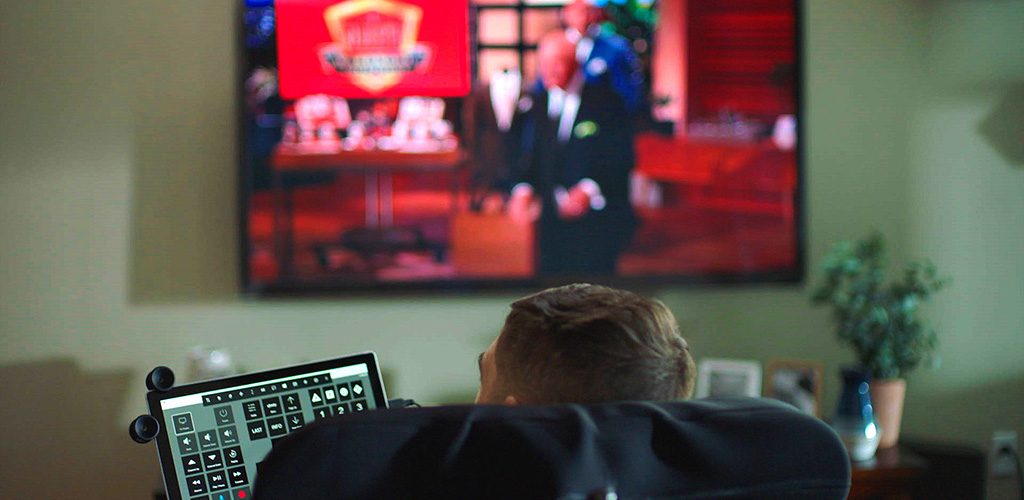 People with disabilities like cerebral palsy, spinal cord injuries and other physical challenges are tapping into new ways to harness technology to meet their needs, goals and dreams–with the help of companies like Comcast.
This summer, Comcast launched the Xfinity X1 eye control, a web-based remote for tablets and computers that pairs with an existing eye gaze system and allows viewers to change the channel, set a recording, search for a show and more, by using their eyes.
See this video to learn more about the X1 eye control feature.
The free X1 eye control uses a web page remote control that works seamlessly with existing eye gaze hardware and software, Sip-and-Puff switches, and other assistive technologies.
Now, individuals can:
Change the channel, launch the guide, search for content, set a recording and more, without assistance
Turn on the X1 Sports App which brings real-time sports scores and statistics into the screen right alongside the in-game action
Access X1's Accessibility menu which controls closed captioning, video description and voice guidance
Use their gaze to type out voice commands like "watch NBC" or "action movies"
Learn more about other Comcast Xfinity accessibility features here.