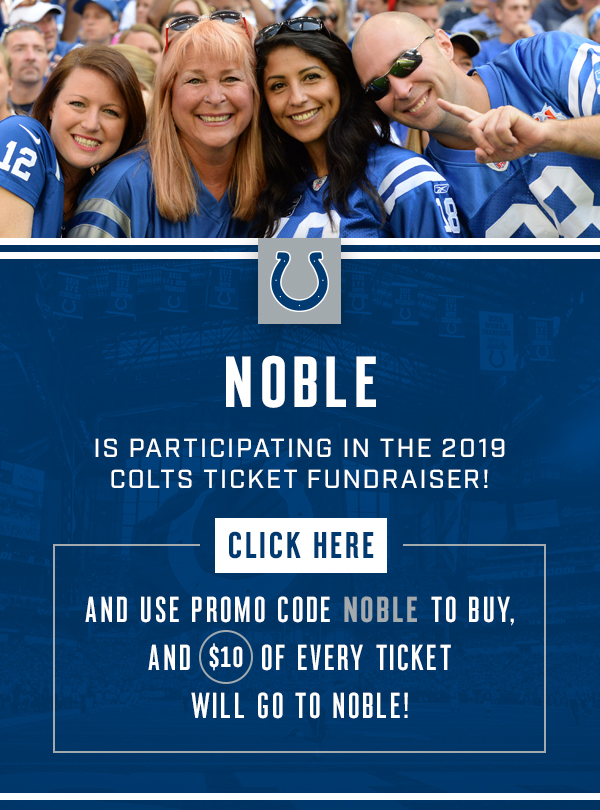 The Indianapolis Colts are kicking off Training Camp next week, which means football season is just around the corner.
This year, the Colts are partnering with Noble to support our organization each time you buy your tickets to a game.
For each ticket you buy all season long, they will donate $10 to Noble.
What a great way to cheer on our Colts and support Noble too!
This fantastic offer costs you nothing extra: just enter the promo code NOBLE when you buy your tickets.
Seats all throughout the stadium qualify for this opportunity so check out the season's game schedule, don your Colts gear & get your tickets today!