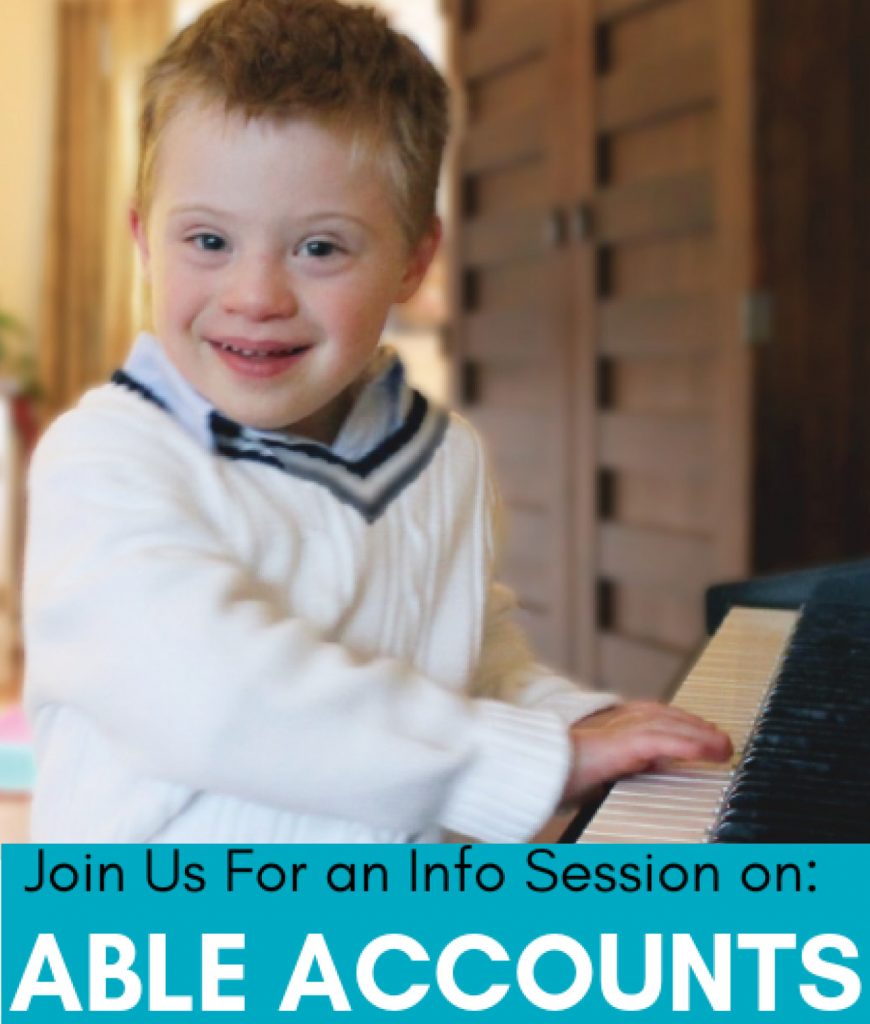 Saving for the future needs of children and adults with disabilities may not be as hard as you think.
ABLE (Achieving a Better Life Experience) Accounts are for children and adults who develop a disability before age 26.
In Indiana, they are called INvestABLE accounts. Similar to 529 college savings plans, they can be set up by a person with a disability, a parent, guardian, or power of attorney.
INvestABLE accounts allow Hoosiers with disabilities to remain eligible for SSI and Medicaid. Earnings used for "Qualified Disability Expenses" are not subject to federal income tax.
Qualified Disability Expenses include:
Education Needs
Housing Costs
Transportation
Employment Support
Prevention and Wellness Healthcare Services
Attorney fees
Learn more by registering for one of these free sessions:
SESSION 1
Tuesday, July 16
3 – 4:30 pm
or
SESSION 2
Tuesday, July 16
6:30 – 8 pm
Hosted by ENABLE Special Needs Planning, both sessions will be held in the JarredBunch office training room at 3625 E. 96th St., Indianapolis, IN 46240.
The guest speaker will be Doug Jackson, Deputy Director, STABLE Accounts.
The forum is free, but you must RSVP by clicking on the Session of your choice above. For questions, please email Phillip Clark of ENABLE Special Needs Planning.