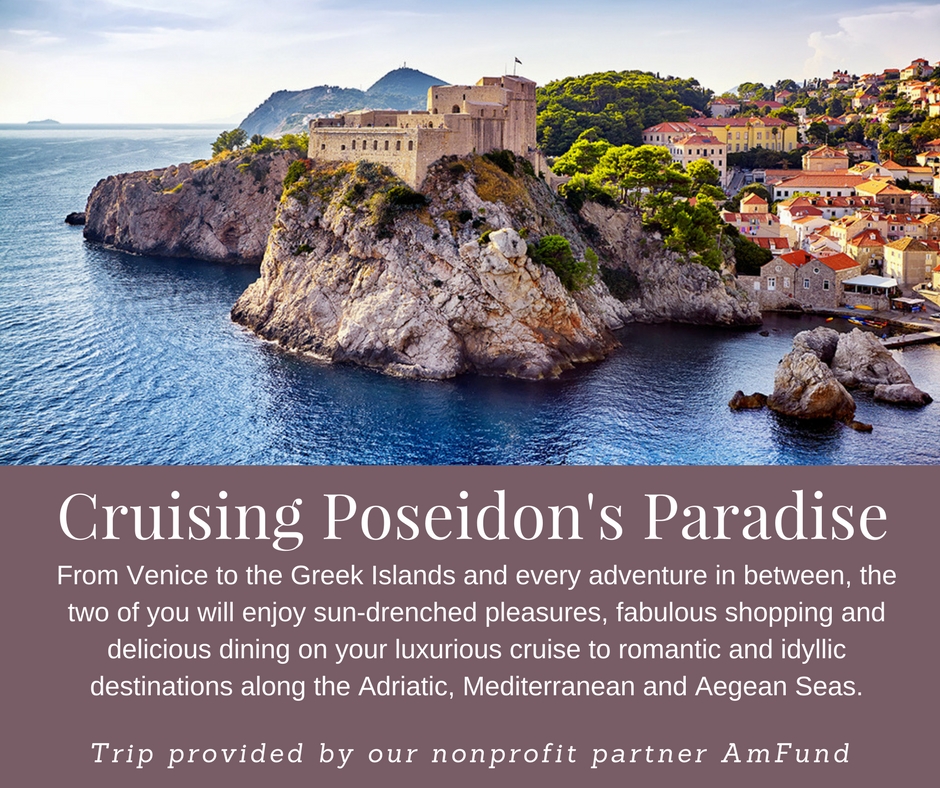 We are excited to announce that our nonprofit partner AmFund is letting us give you a 2nd chance to secure a Trip of a Lifetime that were offered at our Noble Golf Classic & Noble Evening in the Garden at the final bidding price.
You have until Friday, June 14 at 5 pm EST to secure a fabulous vacation package for two people, while supporting Noble. A portion of every trip purchased comes back to Noble.
Each Vacation Package Includes:
Roundtrip Airfare in Main Cabin. You can upgrade should you chose to do so. Leave from and return to the International airport of your choosing.
Deluxe Accommodations. (4 & 5-star trip advisor)
Personal Travel Reservationist. They will be your point of contact to help book the trip, answer questions, make suggestions, etc.
3 Years To Take The Trip.
No Blackout Dates.
 To secure your Trip of a Lifetime, call Barbara at AmFund at 407-895-8000 or email her at Belyea@amfund.org