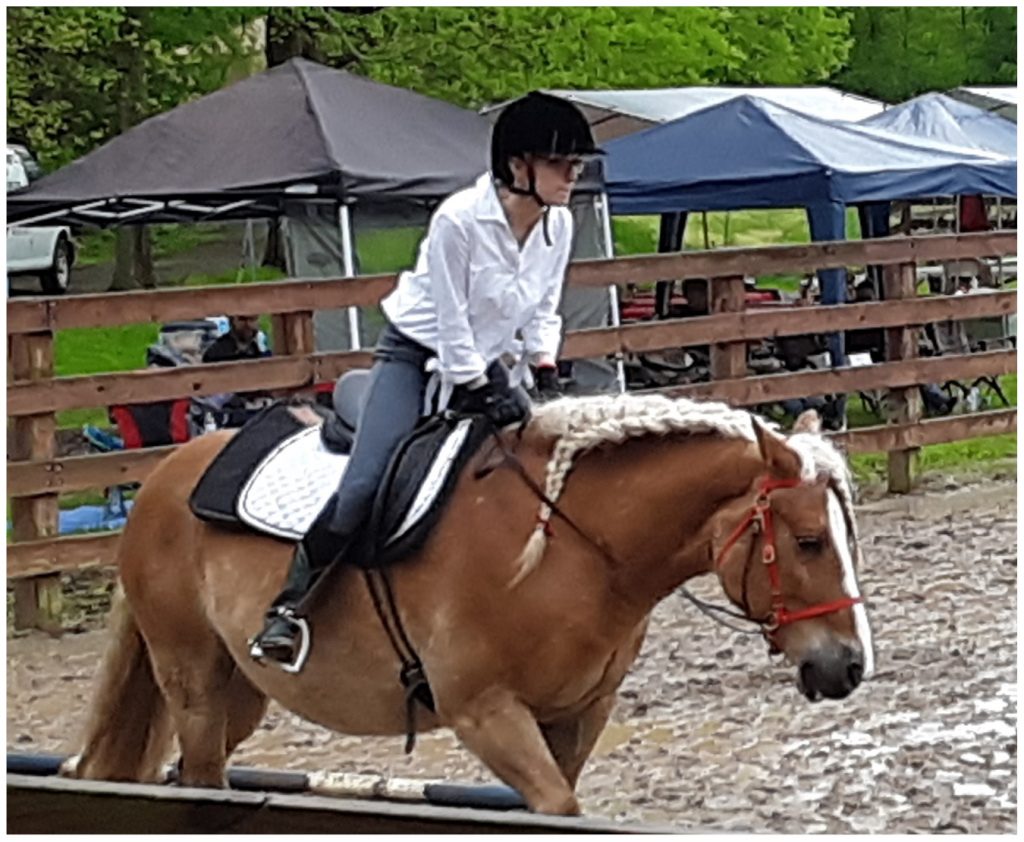 Hilary
has always loved riding horses.
According to
Community Living
Site Lead Candice Hardwick, "That is her most passionate and favorite thing  in the world."
On May 4, Hilary joined 70 other riders for Agape Therapeutic Riding's 5th Annual Mane Event in Bloomington.
Despite the rain and mud, Hilary competed in several categories, including the Level 4 Trail Course. That involves the horse both walking and trotting with the lead rope unclipped.