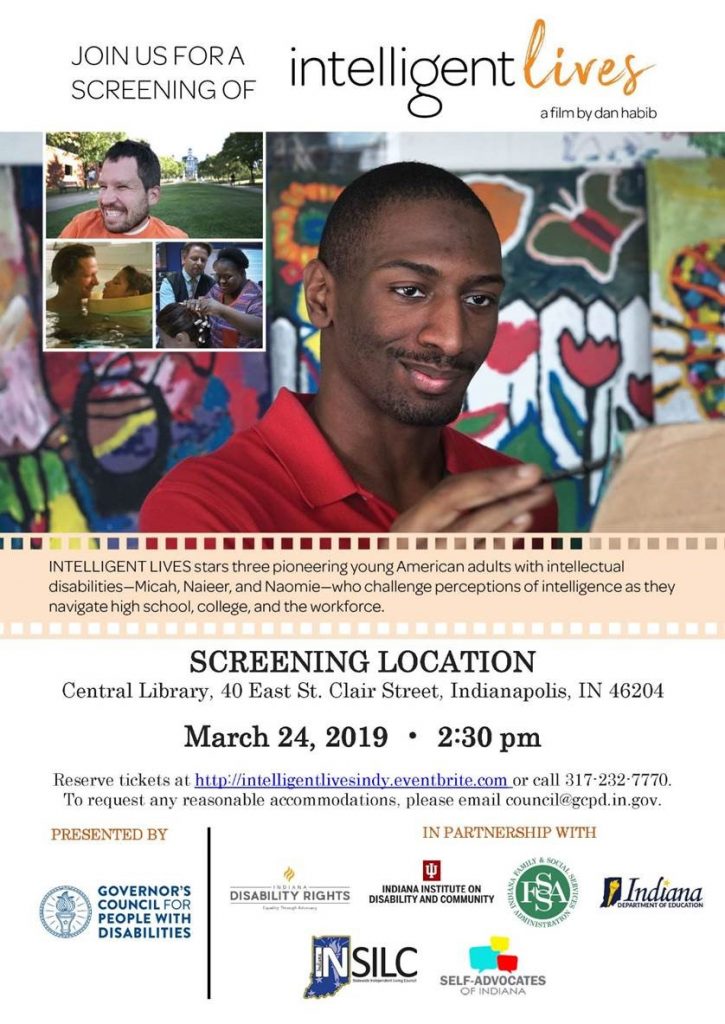 In partnership with several statewide organizations, the Governor's Planning Council on People with Disabilities is hosting a public film screening of Intelligent Lives:
Sunday, March 24
2:30 – 5:30 pm
Indianapolis Central Library
40 E. St. Clair Street, Indianapolis
Admission is free, but you do need to register your attendance.
Please also invite your friends, coworkers and family to see this powerful movie.
Directed by Dan Habib, it follows three individuals with intellectual disabilities as they navigate high school, college and the workforce.
Celebrate March Disability Awareness Month by attending this public screening, which will be followed by a panel discussion.
We hope to see you there!