from the editorial board at the Terre Haute Tribune-Star, 1-23-19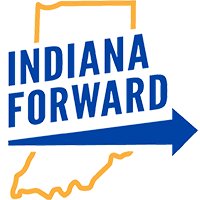 At a time when so many major and divisive issues have components related to race, bias, human rights and discrimination based on an individual's characteristics, Indiana has an opportunity to make an important statement.
As one of only five American states that currently do not have a hate-crimes law, Indiana is once again considering adopting such a statute. Doing so would send a message to the nation and world that Hoosiers are tolerant and enlightened people who reject bias in any form and are willing to enact a law that better protects them and their neighbors from illegal acts motivated by hate or bias.
There is no question that the people of Indiana want their legislature to adopt such a law. The problem seems to be lawmakers' willingness to listen.
A new statewide poll released this week by the Indiana Chamber of Commerce shows strong support for passage of a meaningful hate-crimes statute. The support crosses party lines, with clear majorities in groupings of Hoosiers who call themselves Republican, Democrat and independent. Overall, 74% agree a strong law is needed. (The poll questioned 600 registered voters in December.)
As the Tribune-Star's Dave Taylor reported in a story published in the Tribune-Star on Wednesday, eight bills (five in the House and three in the Senate) have been filed in this session of the General Assembly. Most, but not all, specify characteristics of victims that would trigger bias-crimes provisions, such as race, religion, disability, gender, sexual orientation and gender identity.
That's the kind of law that's needed. Not only do Hoosiers favor that type of law, so do their top leaders. Gov. Eric Holcomb has voiced support for legislation that would impose stronger penalties upon conviction of bias-related crimes.
State Chamber Executive Director Kevin Brinegar states it plainly and passionately. "Indiana is a warm and welcoming state. But it is time to remove any perception that is not true and, most importantly, remove Indiana from the short list of states without a bias crimes law."
The time has come for Indiana to join 45 other states in passing a hate-crimes law.
Please contact your legislators and ask them to pass a comprehensive hate-crimes law. Let them know that 74% of voters surveyed agree it is time to enact a meaningful bias crimes statute. That backing crosses political party lines: 63% of Republicans, 75% of independents and 84% of Democrats support a bias crimes law. Learn more on Indiana Forward's Facebook page or follow them on Twitter @IndianaForward.