The Indiana Statewide Independent Living Council is hosting its first-ever, statewide Independent Living Disability Listening Forum: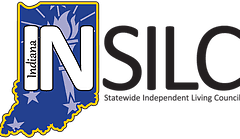 Sunday, December 3
2:30 pm
Westin Hotel
241 W. Washington St.
Indianapolis, IN 46204
The purpose of the Forum is to hear directly from people with disabilities on on disability-related issues and barriers faced in attempting to live independently (with or without supports/services). Input from additional disability stakeholders is encouraged, but the primary goal is to capture the feedback of the disability community.
This forum is free, but space is limited so you must register to attend. It is part of the pre-conference activities for the 2017 Indiana Conference on Disability.
To secure your spot to participate in this Listening Forum, register here.