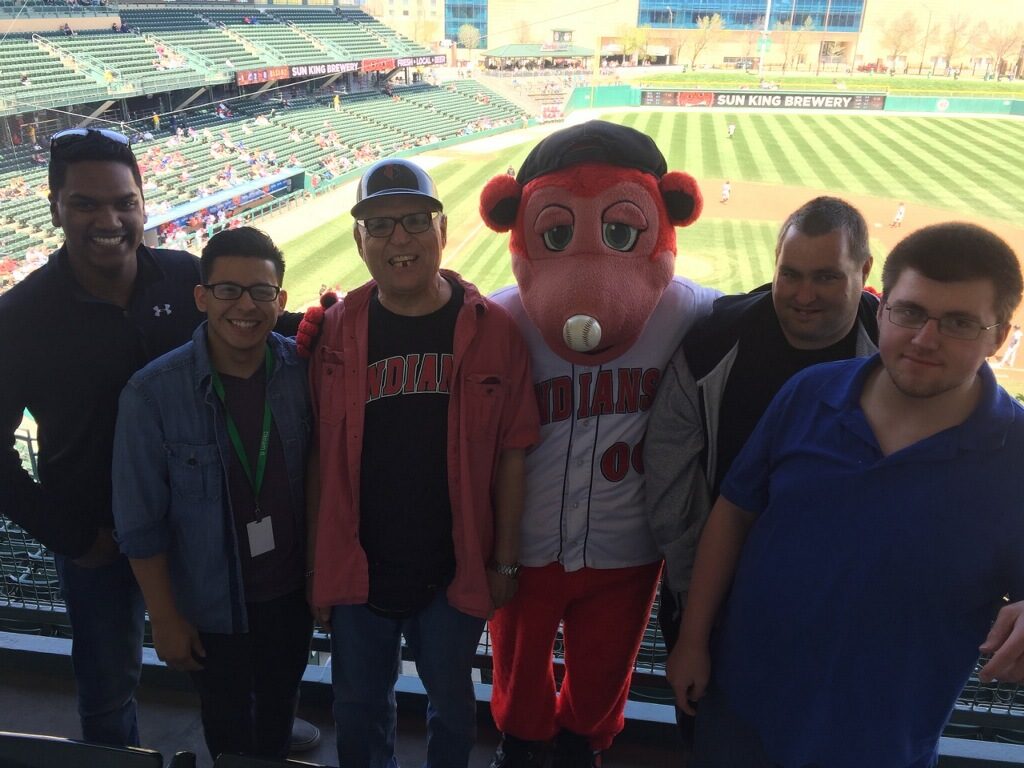 What a great way to start the baseball season!
Several baseball fans served by Noble along with a few of our staff headed downtown last Wednesday afternoon to cheer on the Indianapolis Indians against the Columbus Clippers.
The best part was getting to take in the game from the comfort of the Barnes & Thornburg suite, and with free sodas.
Although the Indians fell to the Clippers 7 -6, we still had a great time.
Thanks again to our friends at Barnes & Thornburg for a wonderful afternoon of baseball!