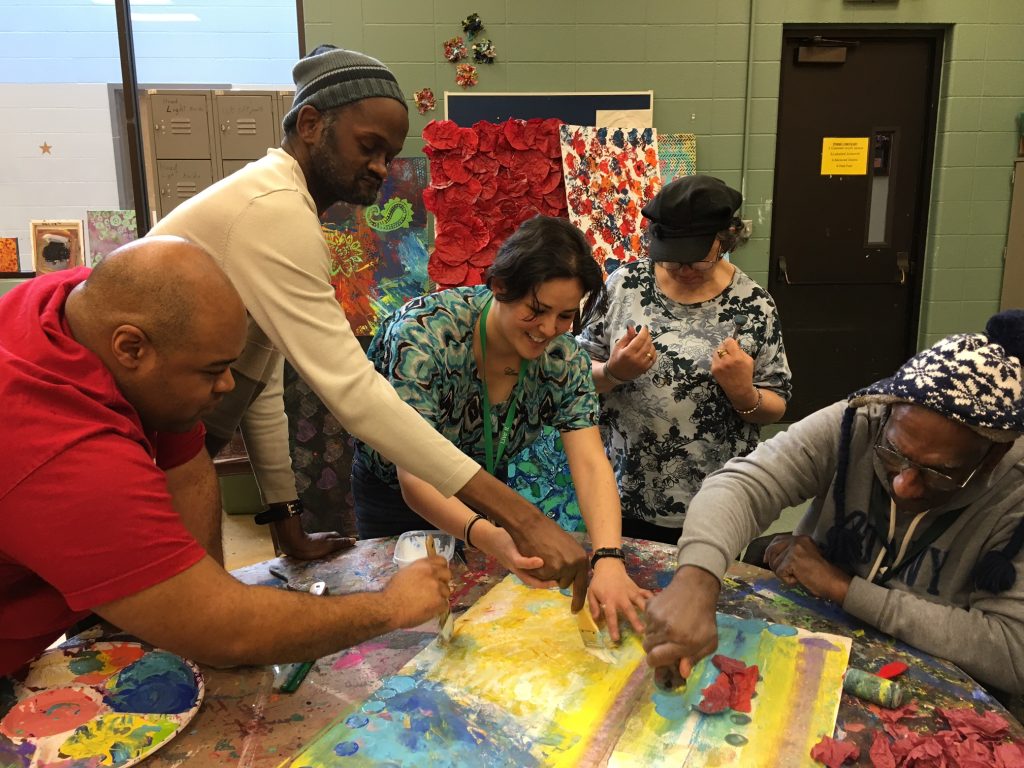 Some of the artists served by Noble have teamed up to help beautify the walls of the Salvation Army.
We are re-purposing old artwork the organization had hanging on its reception and residential area walls at its Tibbs Avenue location.
After so many years of being on display, the pieces were beginning to fade, so we're resurfacing the nearly two dozen outdated pieces with artistic touches that incorporate warm and soothing colors. We will also be adding inspirational quotes chosen by our artists.
Some of the artwork was recently returned to the Salvation Army, and step two went into motion.
When more than 100 volunteers and clients turned out over a week ago to spruce up the building and grounds, some of their volunteers added their own artistic elements to the artwork. Then, the pieces made another trip to Noble so our artists could put the final touches on them.
The hope is that the colorfully revived  artwork will provide their guests and clients with a renewed sense of inspiration.
After the Salvation Army completes its renovation and we have finished the artwork, they plan to host a reception to showcase it all.
Of course our artists will be invited, as will the many current and former Noble staff and families who used to frequent the building when it was still a Noble location years ago.