Support Noble In Ways That Won't Cost A Dime
You know how much we appreciate what you do each day for Noble. That's why we thought you may be interested in boosting your impact even more: FREE with just a few keystrokes.
Be sure to bookmark this page so we can keep you up-to-date as new promotions become available.
Ready for Some Football?
This year, the Colts are partnering with Noble to support our organization each time you buy your tickets to a game.
For each ticket you buy all season long, they will donate $10 to Noble.
What a great way to cheer on our Colts and support Noble too!
This fantastic offer costs you nothing extra: just enter the promo code NOBLE when you buy your tickets.
Seats all throughout the stadium qualify for this opportunity so check out the season's game schedule, don your Colts gear & get your tickets today!
Shop Amazon Smile

Supporting Noble is as easy as shopping on Amazon when you use Amazon Smile.
By shopping at Amazon Smile, a percentage of your purchases will go to Noble.
All items on Amazon are also on Amazon Smile so you won't miss a thing.
The first time you shop Amazon Smile, designate Noble as your favorite charity. Bookmark the link for next time, and keep on shopping.
Kroger Community Rewards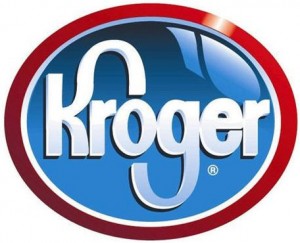 You can also help Noble every time you go to Kroger.
When you sign up with Kroger Community Rewards and designate Noble, we all win. It's that easy.
1. Go to Kroger Community Rewards,
2. Sign In (or register to create a new account).
3. You'll get a message to check your email. Click on the link in the email.
4. Click My Account and enter your email and password.
5. Click on Edit Kroger Community Rewards Information and enter your Kroger Plus Card number.
6. Enter RM195, select Noble and Confirm.
The percent donated back to Noble from your shopping can really add up so be sure to use these rewards programs!