Your Day, Your Way.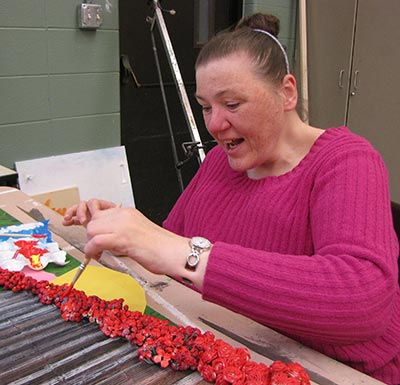 Noble's Day Services (CHG/FHG/ADS) will help you achieve your dreams and goals while developing your life skills. By sitting down with you to learn what you enjoy most, we can help you look for opportunities to meet your goals. You may want to explore community-based activities based out of our community campuses. Or you may want to learn and have fun in small group settings. Or exploring your interests at one of our locations may be the right choice for you. It's all up to you. And because you may change your mind on what you want to do, we offer the flexibility you need to live life to the fullest.
You Choose How You Spend Your Day.
Community Campuses  These small groups are formed around special interests like art or volunteering. Based at one of our campuses, each day is different with lots of activities in the community.
Community Exploration  Either in small groups or one-on-one, this service is tailored around your needs and your schedule. It's a great way to explore new interests, volunteer in the community and engage in everything the community has to offer.
Group Services  Volunteer, cook, create art, spend time in the garden—it's up to you. And because each day can be different from the next, you have the flexibility to make your life filled with friends, new experiences and memories to cherish.
Adult Day Services  For those who have more significant needs or want to take life at a more leisurely pace, we are launching Adult Day Services on April 1. A more homelike atmosphere, hot meals tailored around your medical needs, specially trained staff there for you–what's not to love!
However you decide to arrange your day, you will:
Develop social, communication and daily living skills
Try out new interests
Make friends and enjoy new experiences
Increase self esteem by choosing how to spend your day
Enjoy art, music and recreation
Give back to the community by volunteering
Join the Self-Advocates Club and learn how to advocate for yourself
Enjoy community activities
Spend time in the garden planting, weeding and harvesting in the Giving Sum Garden (see the video below on how it was created)
Learn from the many guests who visit us.
How To Get Involved.
Whether your life is directly impacted by a disability or you care about someone who is facing challenges, we offer resources, services and supports that truly make a difference. Over the years, we have impacted thousands of lives, helping individuals achieve their dreams. And you can help us impact thousands more by volunteering your time or financially supporting our mission. Together, we can Dream it. Live it.™
Case History: A Noble Life.
Thomas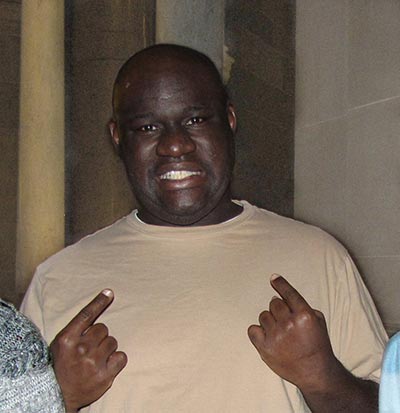 Thomas is a man of many interests. He loves to work in our Giving Sum Garden, join his friends in creating collaborative art projects in our Art Studio and jam to country music. As volunteer projects come up, he is always eager to help get the job done and expand his skills in the process. And to round out the other areas of his life, he enjoys bowling and taking in sporting events as well as living more independently through our Community Living service.
Noble's Day Services is a Medicaid Waiver-funded service, but private pay is also an option.
Learn More.
If you or someone you know would benefit from our Adult Day Services, please visit call us at 317-375-2700 to learn more. Or click here, share a little information with us, and we'll get back to you.