Take Time Out For You.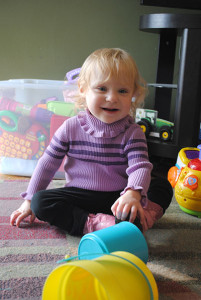 Sometimes parents and caregivers need a break from caring for their child with disabilities, so Noble's Respite Care provides in-home care (ranging from a few hours to a planned vacation) for individuals with disabilities. Our Respite Care providers are over 18 years old, have met state requirements, have a valid driver's license and references, and are trained in CPR and First Aid. What's more, they're trained to help you take time out for yourself.
Take a much-needed break for you and your family
Spend time relaxing or trying out new interests
Use Respite for a night out, a family emergency or a doctor appointment
Relax knowing that your loved one is receiving quality care
The cost of Respite Care is covered under your loved one's Plan of Care
Respite cannot be used when parents are working or for sibling care
Families and providers are matched based on personality, location and availability
You get to interview and select your Respite Care provider
While Noble provides the initial training, you get to provide any situation-specific training, including medication administration, implementation of your family member's behavior plan, and assistance with adaptive equipment.
Apply In No Time.
Applying is easy. Families utilizing waiver or CICOA funding need to contact their case manager to choose Noble as their respite provider. Our Respite Manager will then set up a home visit to get to know you and help you complete the necessary paperwork.
How To Get Involved.
Whether your life is directly impacted by a disability or you care about someone who is facing challenges, we offer resources, services and supports that truly make a difference. Over the years, we have impacted thousands of lives, helping individuals achieve their dreams. And you can help us impact thousands more by volunteering your time or financially supporting our mission. Together, we can Dream it. Live it.™
Case History: A Noble Life.
Clare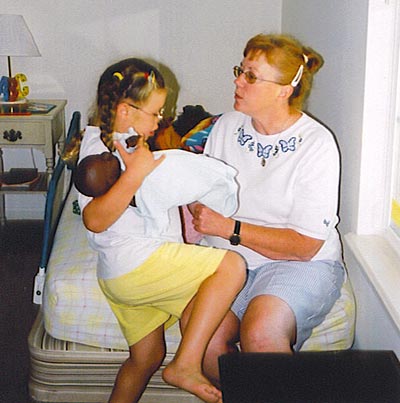 All families need a break from time to time, and this can be especially true of parents who have children with disabilities. Clare was adopted at a very young age, and although her adoptive parents knew that she would present them with challenges, they appreciate the break that Respite provides. "We often become overwhelmed, but with this break and seeing how patient Debbie is with Clare, we have the chance to relax and regroup," her mom notes.
Funding is provided under Medicaid Waiver, Caregiver Support and CICOA funding. The Aged and Disabled Waiver covers Attendant Care.
Learn More.
If you or someone you know would benefit from our Respite Services, please call us at 317-375-2700 to learn more. Or click here, share a little information with us, and we'll get back to you.