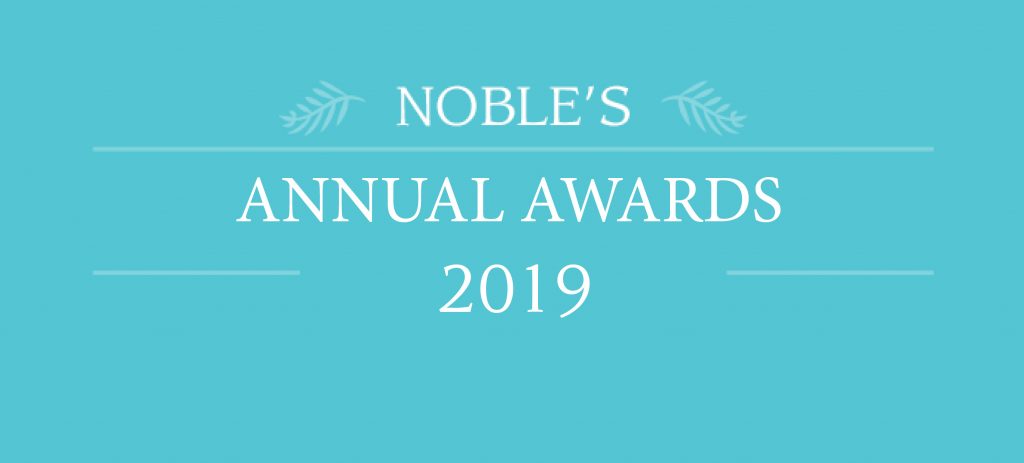 Celebrating Those Who Live Out Our Mission
Each year, we honor individuals, corporate partners and organizations that work tirelessly to help the people we serve pursue their dreams. On October 11, we announced our 2019 Noble Annual Award Winners with a full-page ad on the back cover of the Indianapolis Business Journal.
Our 2019 Annual Award Winners
President's Award
Hon. Gerald Zore
Citizenship Award
Alicia Dumas
Harriet P. Irsay Distinguished Parent Award
Patricia Cleveland
Champion Award
Big Red Liquors
Lifetime of Giving Award
Christ Church Cathedral
Employment Award
Gregory & Appel Insurance
Volunteer Excellence Award
Tom and Karen Thatham
Auxiliary Member of the Year
Brynna Barnhart Blodgett
Marissa Manlove Distinguished Service Award
Amy Bonner
---
Thanks to Our 2019 Sponsors
Our Presenting Sponsors


Our Award Sponsors
Our Corporate Sponsors
Barnes & Thornburg, LLP
Commercial Food Systems
Greg and Traci Dolan
Jim and Michelle Jones
Maco Press
OneAmerica
Stifel: The Knall/Cohen/Pence Group
The National Bank of Indianapolis
---
Interested in Sponsorship Opportunities?
Sponsoring our Annual Awards generates some terrific publicity for our sponsors. Check out the benefits of our different sponsorship levels and secure yours for 2020 today by emailing Rita Davis or calling her at 317.375.4256.