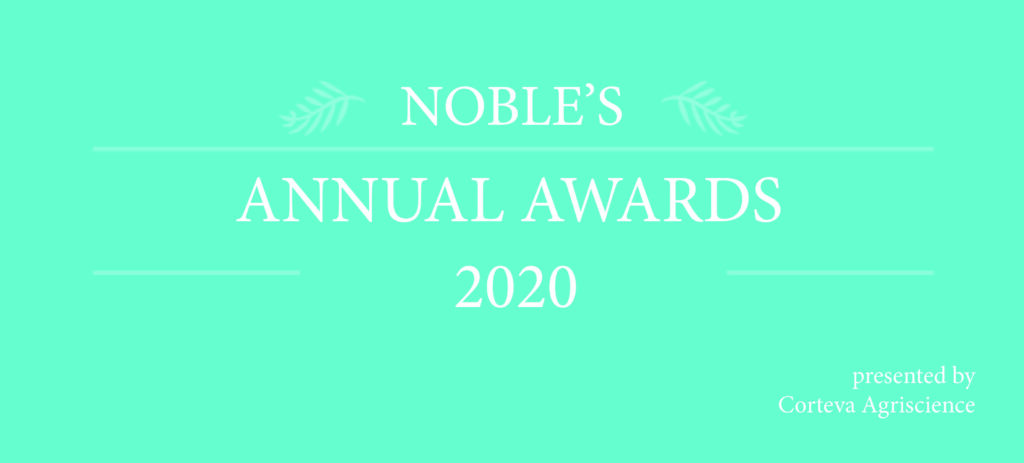 Celebrating Those Who Live Our Mission
Each year, we honor individuals, corporate partners and organizations that work tirelessly to help the people we serve pursue their dreams. On October 9, we will announce our 2020 Noble Annual Award Winners with a full-page ad on the back cover of the Indianapolis Business Journal.
Individuals, businesses and organizations are selected based on the impact they have made on others in living out our mission. If you would like to submit a nomination for one of the award categories listed below, please email Rita Davis or call her at 317-375-4256.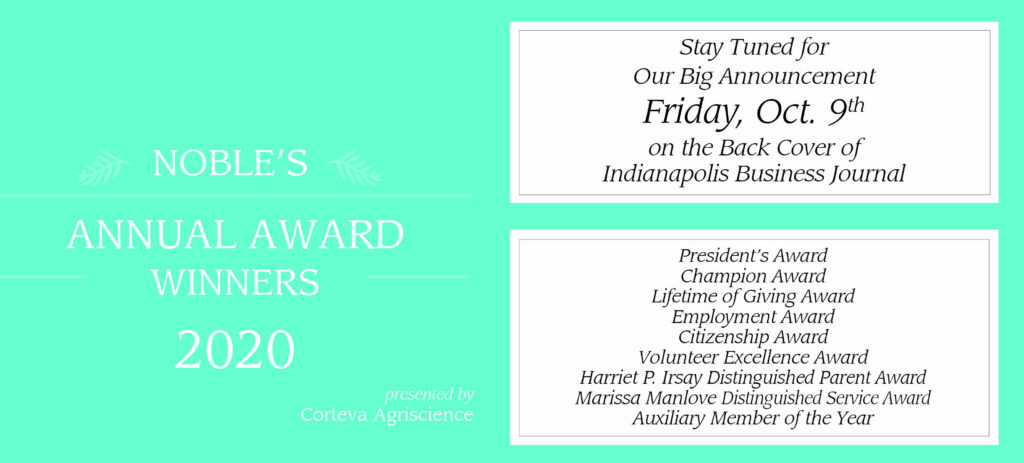 ---
Thanks Again to Our 2019 Sponsors
Our Presenting Sponsors


Our Award Sponsors
Our Corporate Sponsors
Barnes & Thornburg, LLP
Commercial Food Systems
Greg and Traci Dolan
Jim and Michelle Jones
Maco Press
OneAmerica
Stifel: The Knall/Cohen/Pence Group
The National Bank of Indianapolis
---
Interested in Sponsorship Opportunities?
Sponsoring our Annual Awards generates some terrific publicity for our sponsors. Check out the benefits of our different sponsorship levels and secure yours for 2020 today by emailing Rita Davis or calling her at 317.375.4256.