Tech Adventures Camp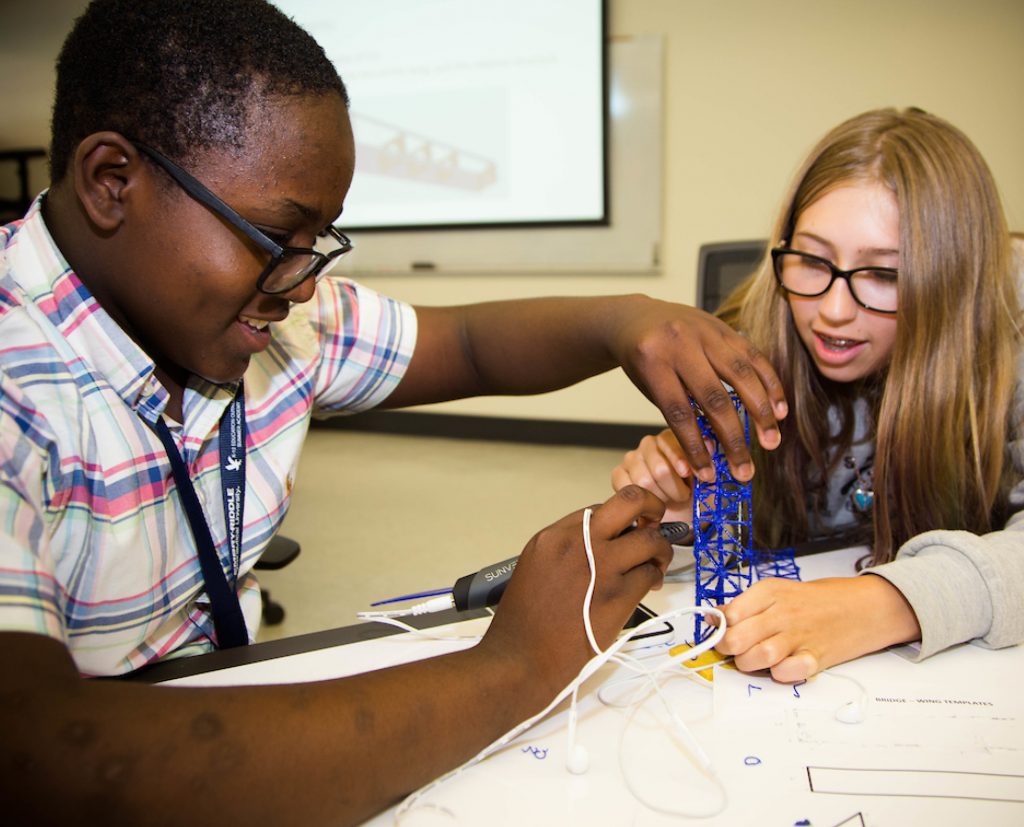 Do you love graphic arts, app development and all things tech? Well, this camp is for you, and no worries about what skill level you are at right now. In our Tech Adventures Camp, campers at every tech ability level will work on a variety of fun skills using technology. After entering the world of Minecraft, we will learn to paint with robots and use an app to navigate a robotic obstacle course. We'll even begin to learn how video games are made and then watch the video games we create play out onscreen.
Tech Adventures Camp for ages 15 – 22 is just $200, and scholarships are available. Camp will run from 9 am – 3:30 pm. You bring your lunch, and we will provide healthy snacks. In fact, we are proud to join United Way and Jump IN for Healthy Kids in working toward our community's goal of reducing childhood obesity by providing healthy, delicious snacks at all of our camps.
Camp Schedule
July 6 – 10, 2020

Noble North
216 Lakeview Drive
Noblesville, IN 46060
Learn More
Check out all of our 2020 Youth Day Camps here and then complete the form below. Space fills quickly so don't miss the fun. If you have any questions, please call Jennifer at 317-254-6621 or email us. 
Let Us Know Which Camps You're Interested In