Cook Up Some Fun!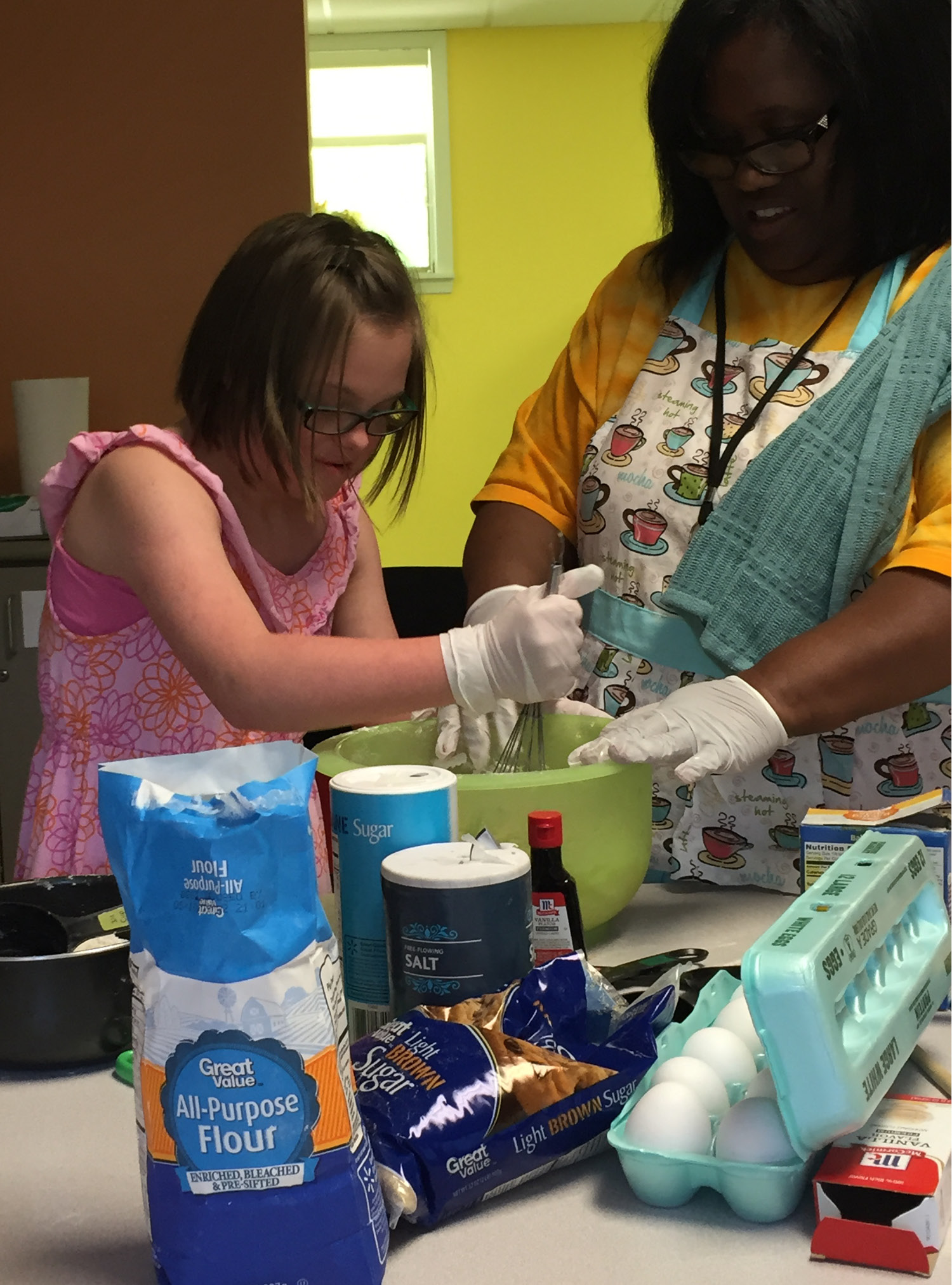 Who doesn't love to eat and add their own twist to tired old recipes? Kitchen Creations Camp is for our teen campers who love to create in the kitchen and who may feel a bit more comfortable navigating their way around the kitchen.
Fun and messes will be the order of the day as this camp will use the kitchen at a whole different level. Designed for ages 13 – 18, campers will make everything from homemade ice cream to healthy snacks. Since you can only eat so much in a day, we'll also use the kitchen to make items like beautiful-smelling soaps and even food "art."
Campers must be able to focus at least 15 – 20 minutes at a time and enjoy participating in a variety of group activities. And of course, they must like having fun in the kitchen!
Kitchen Creations Camp is just $200 per week, and scholarships are available. Camp runs 9 am – 3:30 pm. Bring your lunch, and we'll provide healthy snacks. In fact, we are proud to join United Way and Jump IN for Healthy Kids in working toward our community's goal of reducing childhood obesity by providing healthy, delicious snacks at all of our camps.
Camp Schedule
June 15 – 19, 2020

St. Monica School
6131 Michigan Road
Indianapolis, IN 46228
Learn More
Check out all of our 2020 Youth Day Camps here and then complete the form below. Space fills quickly so don't miss the fun. If you have any questions, please call Jennifer at 317-254-6621 or email us. 
Let Us Know Which Camps You're Interested In