Teamwork At Work.
Noble Employment and Workforce Services (N.E.W.S.) is a great employment option for many individuals with disabilities. This job service bids for contract work that pays at least minimum wage, and forms a small team of people we serve to do the work on-site.
These employees can handle a variety of job tasks, with a Noble supervisor overseeing the work and providing any training needed. N.E.W.S. is ready to help your company increase its productivity and boost efficiency by providing you with qualified, dependable workers where and when you need them.
Special thanks to The Indianapolis Foundation, a CICF affiliate, for supporting this employment option.
N.E.W.S. Can Help You on Your Career Path.
From light assembly line work to janitorial tasks, our Noble Employment and Workforce Services can help you develop your skills and prepare you for the next step on your career path:
Work a regular schedule at a Central Indiana business
Develop new job skills and determine your career interests
Earn at least minimum wage and boost your financial independence
Develop friendships with your co-workers
Receive job training and supervision from a Noble staff member
Develop the "soft" skills needed to succeed and grow
Learn what local companies do and how you can be part of the team
How To Get Involved.
Whether your life is directly impacted by a disability or you care about someone who is facing challenges, we offer resources, services and supports that truly make a difference. Over the years, we have impacted thousands of lives, helping individuals achieve their dreams. And you can help us impact thousands more by volunteering your time or financially supporting our mission. Together, we can Dream it. Live it.™
Case History: A Noble Life.
Angie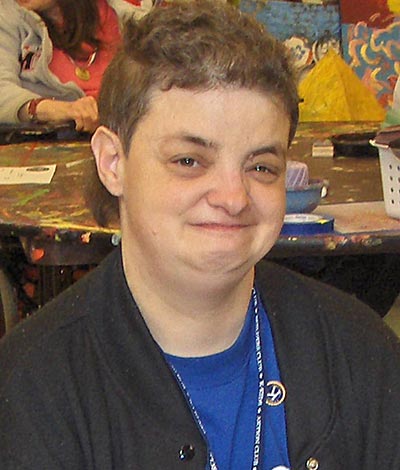 Angie Smith works three days a week through Noble's employment services, primarily at Covance; however, she can easily fill in at other job sites when she is needed. What is so great about Angie is that she gives 100% effort every day. She likes to know the schedule each day and is always asking what task she can tackle next. Because of this, she has been honored with Noble's Citizenship Award for her outstanding work ethic and her enthusiastic approach to taking on new challenges every day.
Learn More.
If you or someone you know would benefit from entering our Noble Employment and Workforce Services, please call us at 317-375-2700 to learn more. Or click here, share a little information with us, and we'll get back to you.