Noble Dream Team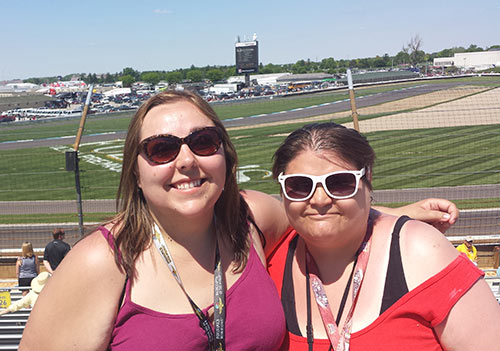 Dreams are as personal as the people who dream them, ranging from getting a job to taking a class to attending a camp. However, sometimes government funding and our partnerships with other community organizations aren't enough to help individuals achieve their dreams.
That's where the Noble Dream Team comes in. The Dream Team is a group of volunteers who use their connections, resources and creativity to bridge the gap and achieve those life-enhancing dreams. Over the years, the Dream Team has helped hundreds of people achieve dreams that range from taking a helicopter ride over the city to getting a three-wheeled bicycle so they can join their family on group rides. The Dream Team even helped an individual get his gravel sidewalk paved so he could use his new wheelchair to catch his IndyGo bus ride to Noble's services. You can help support our efforts by:
Joining the Noble Dream Team.
Connecting us with Community Resources.
Providing Tickets to Sporting Events, Concerts and Community Activities.
Making a Gift to Fund a Dream.
Interested in learning more about the Noble Dream Team? Click here!