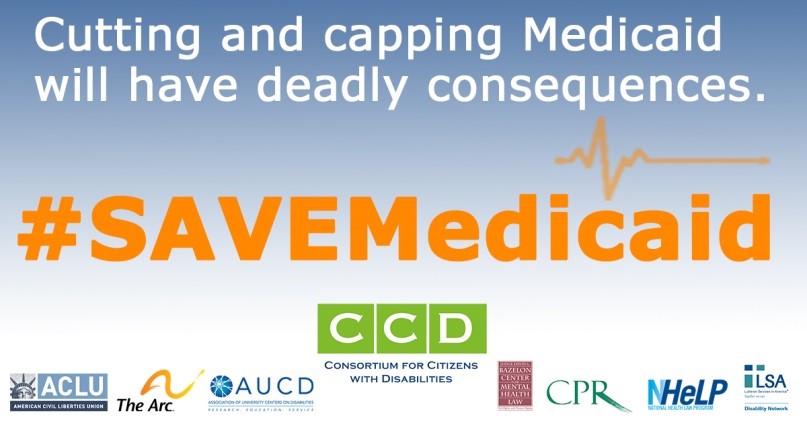 Thunderclap if you oppose what Congress is doing to dismantle the health care system.
On March 6, the U.S. House of Representatives introduced the American Healthcare Act. If passed, this bill will have devastating effects on the ability of people with disabilities to access basic healthcare and Medicaid-funded services.
On March 16 at 10 am, let's send a Thunderclap of messages throughout social media and into the social feeds of our Members of Congress that Medicaid cuts and caps are dangerous and unacceptable.
If you have a Facebook and/or Twitter account, sign up for Thunderclap by 8 am on March 16 to make your voice heard!
A few key messages you can use:
Medicaid caps = Robin Hood in reverse. #SaveMedicaid
Repealing ACA will cause US to lose 2.6 million jobs in 2019 & almost 3 million by 2021. #SaveMedicaid
From 2000-2010, Medicaid spending per enrollee grew 5% while avg per capita national health expenditure grew 39% #SaveMedicaid
We didn't vote for health care reform at the expense of people with disabilities. #SaveMedicaid
To learn more or for other sample tweets, please email us or call 317-375-4256.