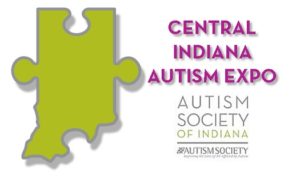 Join us at the Central Indiana Autism Expo:
March 18, 2017
10 am – 4 pm
Indiana State Fairgrounds
Harvest Pavilion
1202 E. 38th St., Indianapolis
Come join us for the 2017 Central Indiana Autism Expo presented by The Autism Society of Indiana to learn about local  services, programs, support and resources for those affected by autism.
Be sure to stop by Noble's booth as you gather information, tools and other items from the many exhibitors.
This event is FREE for all attendees! Please note that the Fairgrounds charges $5 for parking.
You don't need to RSVP to come to the Expo. All are welcome to attend! So please share with all your friends, family, co-workers, teachers, therapists or others you think would want to come to the Central Expo!
To learn more, please see the Central Expo Flier.