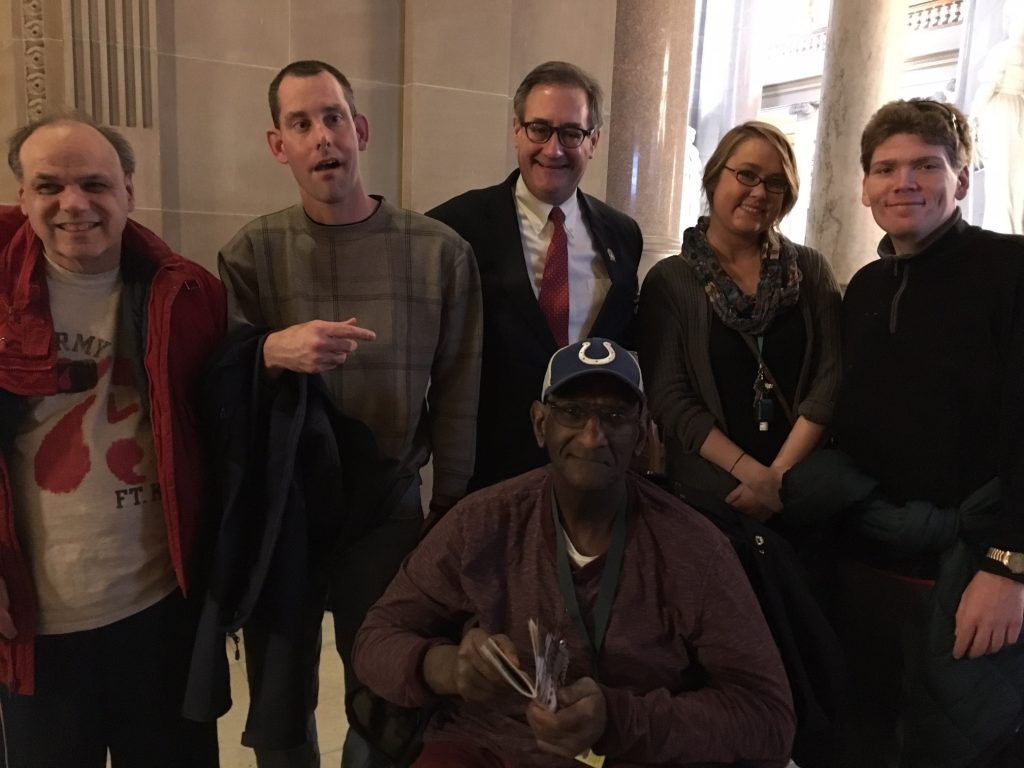 Valentine's Day was a lot of fun this year as we joined our fellow Arc members downtown at the Capitol Building distributing valentines to the state legislators who represent us.
As The Arc of Greater Indianapolis, Noble provides advocacy services for individuals and families in Marion and Hamilton counties. That translates into 35 legislators to connect with as well as Gov. Holcomb, Lt. Governor Crouch and several other state officials.
This year, the artists served by Noble turned blocks of wood cut from a 2 x 4 into pieces of art with the message, "DSPs: The Heart of It All." These valentines brought a smile to people's faces while reinforcing our top legislative issue: We must increase wages for our Direct Support Professionals who work directly with the people we serve.
So Mike, David, Frank, Kate and Shane (shown left to right) arrived at the Statehouse early Tuesday afternoon just as the House and Senate went into session. Several of our legislators came out to thank us for their valentines, including freshman Senator John Ruckelshaus.